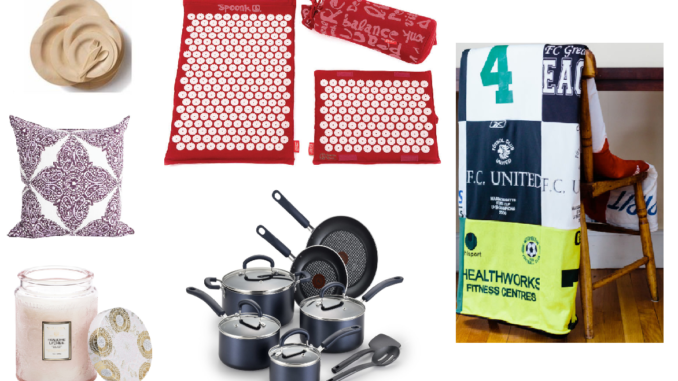 Not sure what to get that special lady in your life this year?  Here is a list of items that will work for everyday enjoyment!
Please note products are listed from most to least expensive.
Classic Florals
This classic black and white botanical print piece can go in any room, and has the perfect amount of femininity and vintage.
$419.00 Buy Now!!
Kumera Brinjal Pillow
A throw pillow perfect for any room that catches attention with an exotic, embroidered design and vibrant color.
$240.00 Buy Now!!
iPad Cover/Clutch, by Doe
This sleek iPad cover is made of top quality morel or parchment coloured bridle leather in Walsall, Engand. Customize the cover by choosing from Doe's collection of hand-stitched zip pulls of various prints and colours, with family designs dating back to the 1920's.
$215.85 Buy Now!!
T-fal Color Luxe Cookware Set
T-fal's Color Luxe Cookware adds a sophisticated pop of color to every chef's kitchen and features T-fal's patented Thermo-Spot TM technology that indicates when the pan is perfectly preheated to seal in flavor. The 12 pc Set is offered in three beautiful jewel tones: Sapphire, Ruby and Amethyst.
$99.99 Buy Now!!
Insane Home Fat Loss (app)
Fitness guru Jonny Catanzano, Head Trainer and Fat Loss Specialist at Six Pack Shortcuts, the #1 most subscribed fitness channel on YouTube, developed Insane Home Fat Loss and Six Pack Shortcuts, gimmick-free "afterburn" training programs with no sit-ups, strict diet, or need for a gym. It takes 14 minutes or less to activate the afterburn effect in the 30-minute workout with 24/7 access to Shao's personal coaching on your mobile device.
$97.00 Buy Now!!
Spoonk Acupressure Mats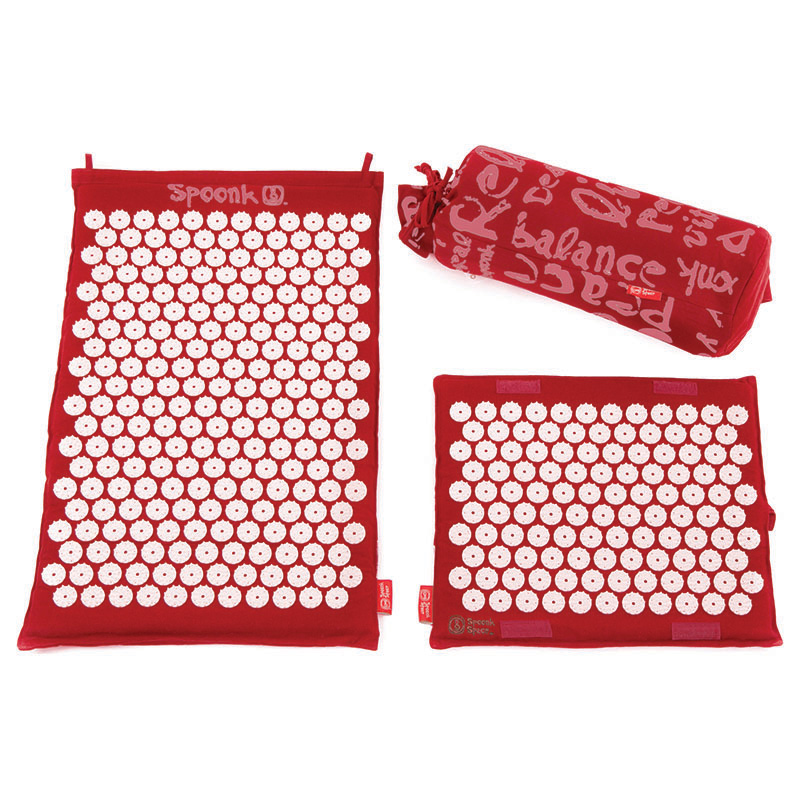 After the baby arrives, new Moms can welcome Spoonk Acupressure Mats, as a soothing solution to lean on for post-natal recovery. Enhance your health and wellness day and night! Spoonk products can be used to relieve body pain, stretch out on after yoga, soothe tired feet and relax. They are produced with the highest environmental criteria in mind and they are made with all natural materials. Spoonk mats are filled with a high quality, CertiPur-US ECO-foam, free from fire retardant chemicals. The stimulation points are made from a recyclable, non-toxic ABS plastic, and hypo allergenic stimulation points are made with hemp plastic, free of styrene. Spoonk Acupressure Mats rolled up in a drawstring travel bag, and are offered in 100% Cotton and Organic Hemp; there is also a travel-size that can roll into a headrest. $26.99 and up.
$79.99 Buy Now!!
Project Repat
Gift treasured memories with Project Repat! A great way to give a memorable and long lasting gift, the unique quilt is made from favorite t-shirts or sweatshirts. Great for Mom's group shirts, old concert tees, or even saved baby clothes!
$75.00 Buy Now!!
4ever Bound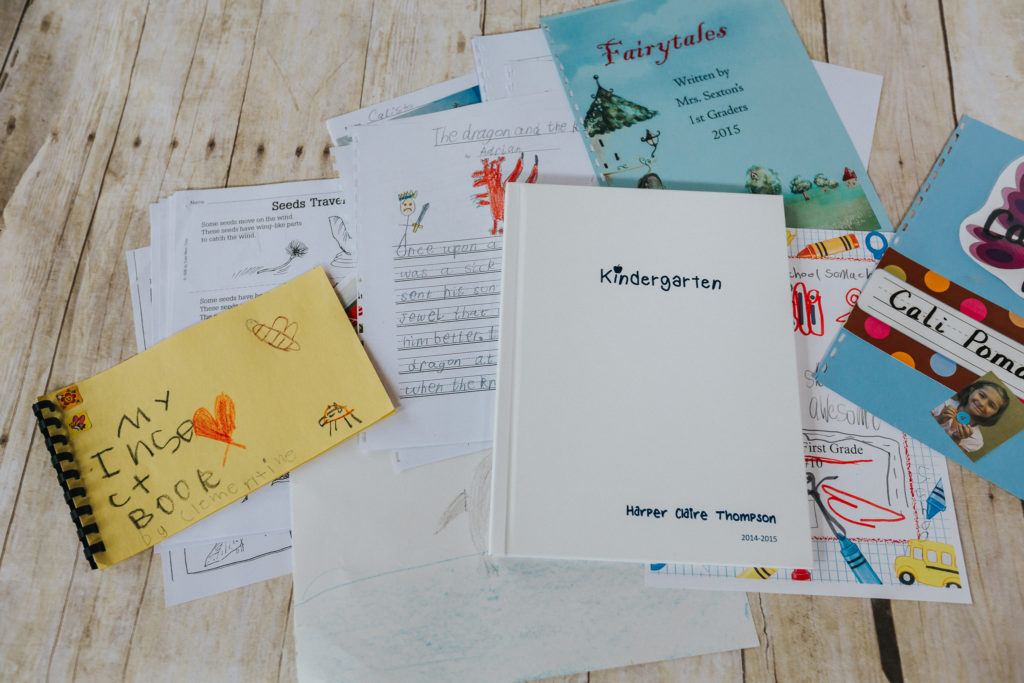 Create a special keepsake for Mom with 4ever Bound! The personalized hard cover book is made from kids' artwork and schoolwork, creating a unique treasure from all the special papers Mom saved. Plus, gift cards are available so Mom can pick her own pieces.
$49.95 Buy Now!!
Bloomlife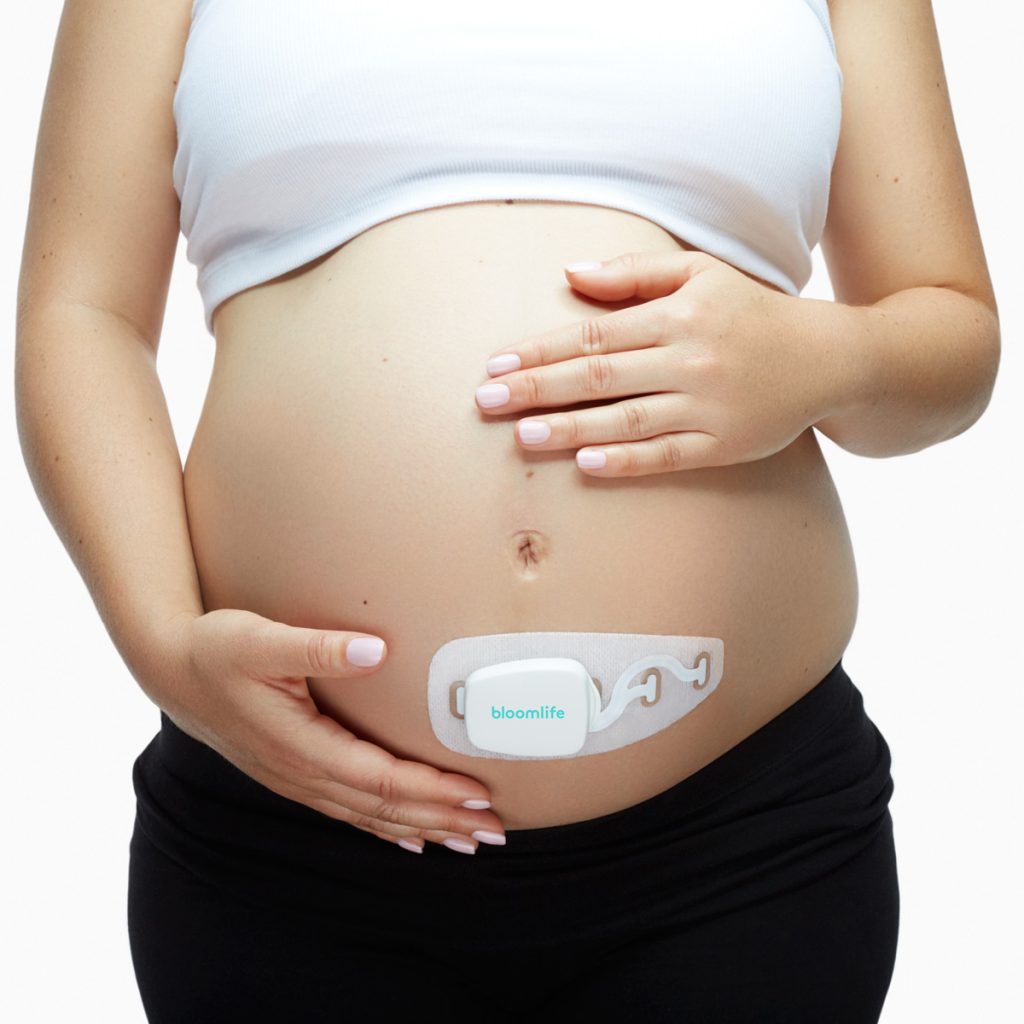 Bloomlife is the first device that automatically tracks, times and measures contractions which are then displayed on the connected Bloomlife app – no more stopwatch and paper. The device is designed to be worn in the third trimester. The unit is completely passive and does not transmit any energy into the body, making it safer than ultrasound and Doppler.
$49.00 Buy Now!!
Spirit Throw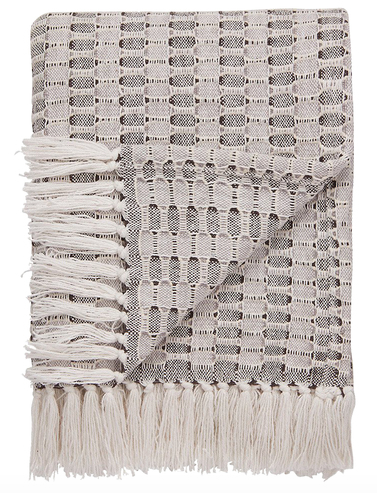 A light-weight, hand-loom woven cotton throw to adorn any chair or the foot of any bed, perfect for a chic and functional gift for any season.
$49.00 Buy Now!!
Tipsy Tags
Tipsy Tags are a unique new take on the traditional wine charm, inspired by the look of vintage jewelry. Instead of wrapping around the base of your wine glass, Tipsy Tags attach to the rim with the use of a magnet. This feature allows them to be used on all kinds of glassware, including stemless wine or high-ball glasses. With tons of different varieties and themes available, anyone can claim their cup in style – no matter what they're drinking.
$30.99 Buy Now!!
ECOlunchbox Three-in-One
Their best-selling bento, the Three in One is crafted from 100% high-quality, food-grade stainless steel. Because it does not contain plastic, the lunchbox is free of all estrogen-mimicking chemicals, such as bisphenol-A (BPA), phthalates, and bisphenol-S (BPS).
$30.00 Buy Now!!
ShowOff Super Mount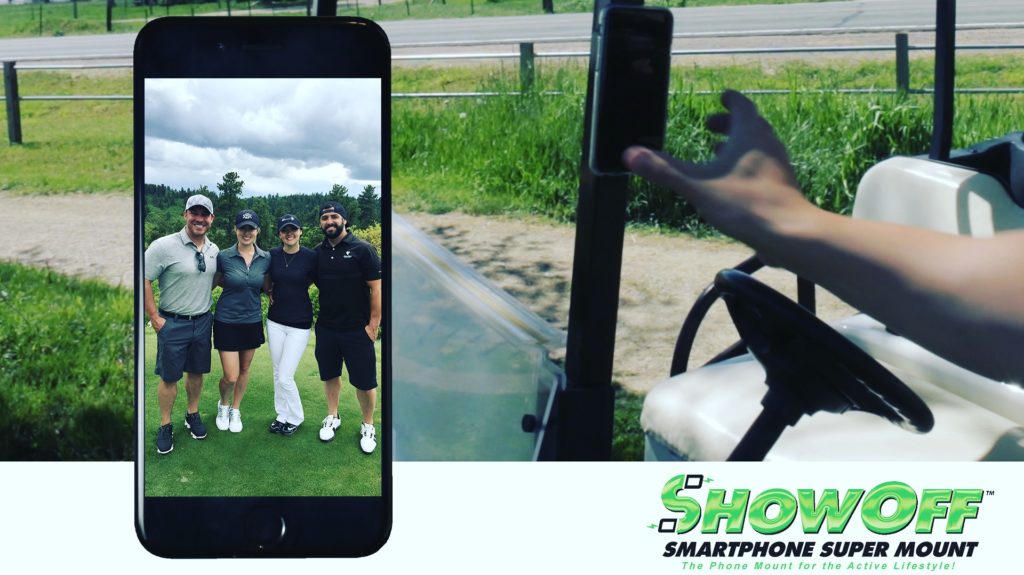 Introducing the ShowOff…The most versatile phone mount on the market. It fits any smartphone creating a Personal Photographer, Body cam, Dash cam, & more in seconds. This allows you to mount your phone virtually anywhere. The ShowOff also comes with a bluetooth remote allowing you to take pictures and video hands free!
$29.99 Buy Now!!
Panjore Lychee Large Glass Candle
A large scented candle to make a statement with the fresh scent of fruit and warm vanilla, a soft pink color, and a chic design.
$28.00 Buy Now!!
Amalie Medium Tan Vase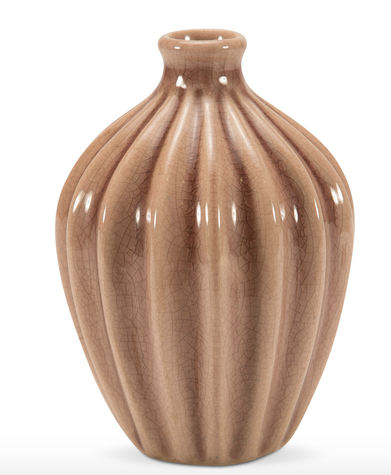 A classic, tan vase with a sleek design perfect for enhancing the display of any arrangement of florals.
$25.00 Buy Now!!
The Original Worm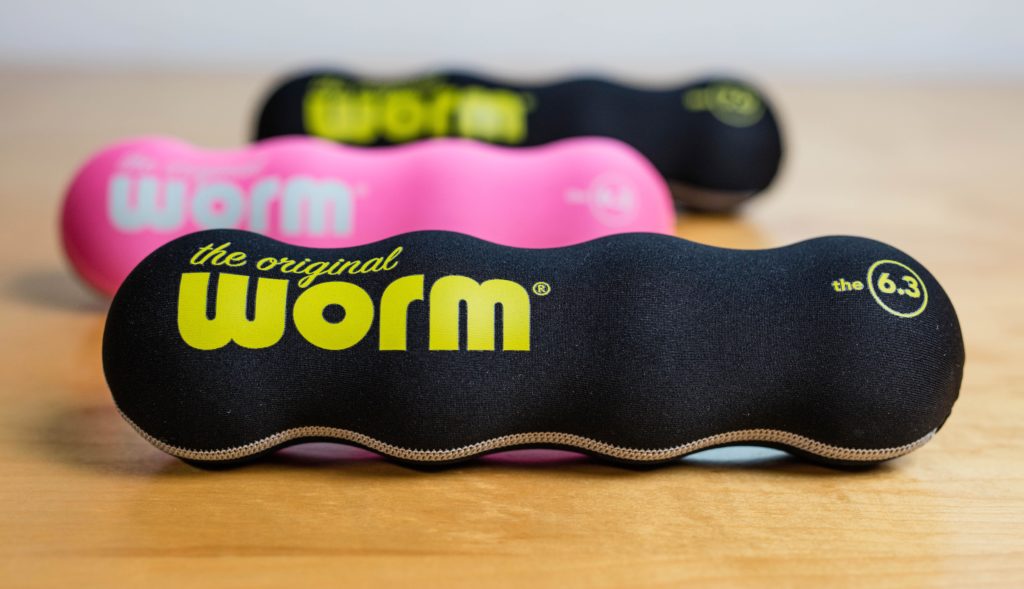 Tired of slow post-workout recoveries and lingering aches and pains? It may be time to invest in a foam roller. Perfectly portable, The Original Worm combines the benefits of therapy balls with a foam roller and provides you a therapeutic session whenever and wherever you wish. It's like having your own personal massage therapist right in your bag! Get relief from your neck to your feet and almost everything in between with the features of this portable tool.
$24.00  Buy Now!!
Yumbox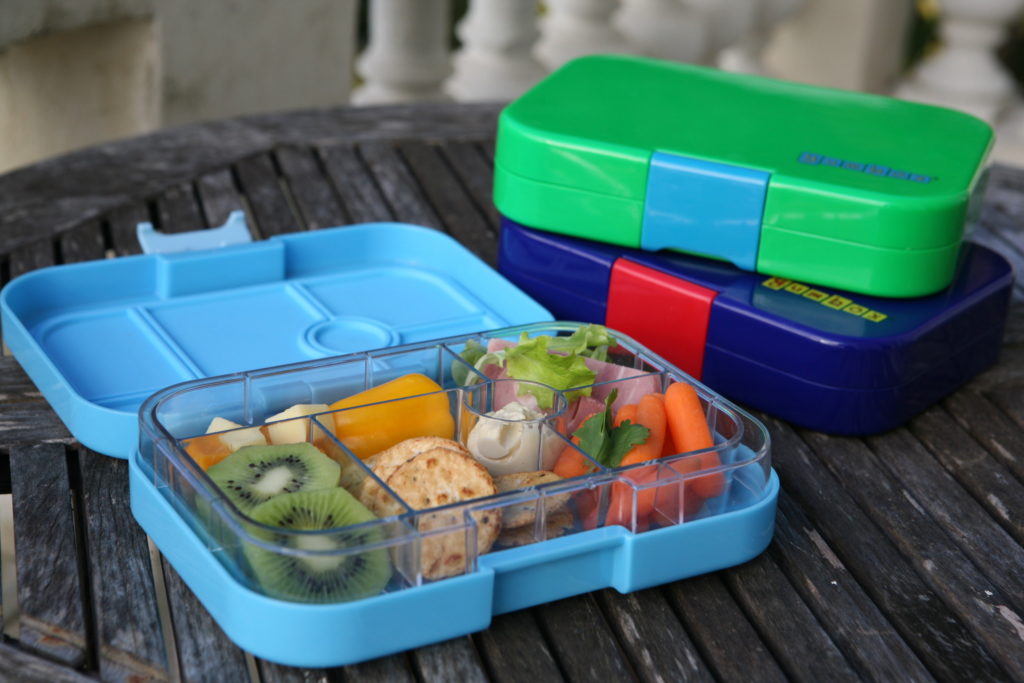 Yumbox is an innovative, bento-style lunch container designed for both kids and adults. Yumbox is made with high quality, super durable, BPA-free, food-safe materials. While Yumbox is fun to use and a pleasure to pack, it is also an educational tool that helps children develop healthy eating habits. It cleans easily, will save money, and help to reduce waste. Featuring a bento-like tray, with one lid that seals all compartments; designated food groups to encourage and assist parents in packing a balanced meal; built-in portion control; a cool design and illustrations make this little box more of an adventure in good nutrition than just plain old lunch. Prices range from $20 for Yumbox MiniSnack, $28 for Yumbox Original and Yumbox Panino, to $32 for Yumbox Tapas.
$20.00 Buy Now!!
Watchitude Slap Watches
Watchitude slap watches are vibrant, stylish, fun and the perfect gift for every child. Laced with creativity and innovation, the popular children's watches are available in over 100 styles and make timekeeping for kids fun and exciting while accessorizing them with a bit of attitude!
$20.00 Buy Now!!
Finder's Key Purse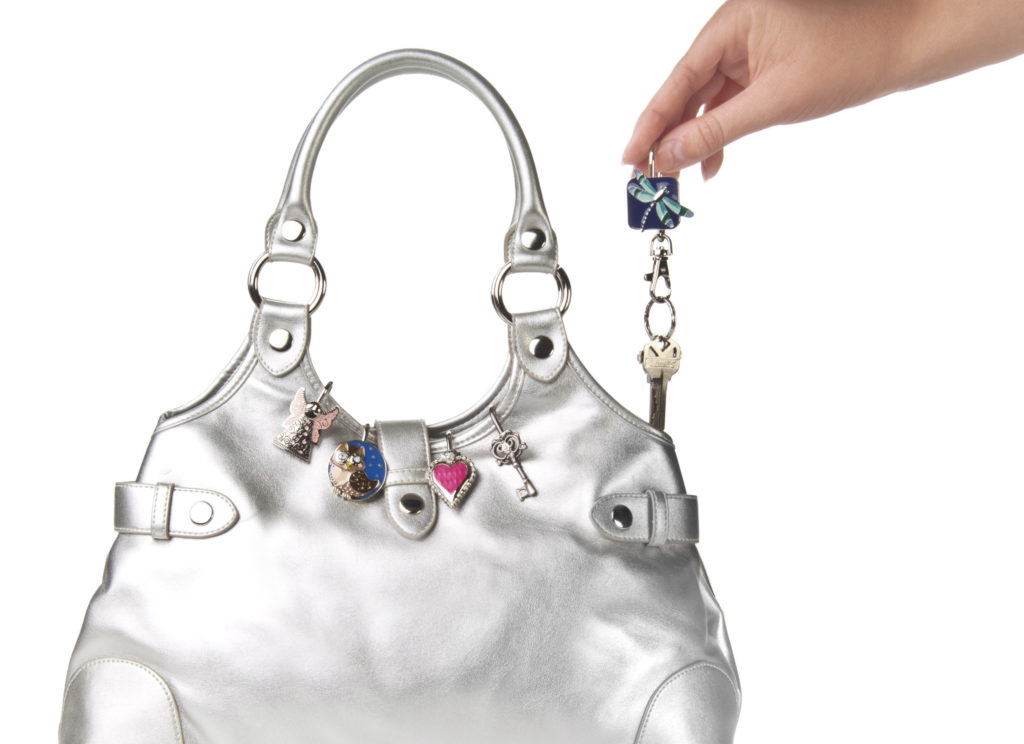 Finders Key Purse makes it easy for Mom to find keys, without digging around in a purse! The key attachment hooks over the purse, while keeping keys safe inside. Many hook designs are available, from elegant designs with Swarovski crystals, to seasonal designs, to even one just for Mom!
$15.00 Buy Now!!
Bad Tags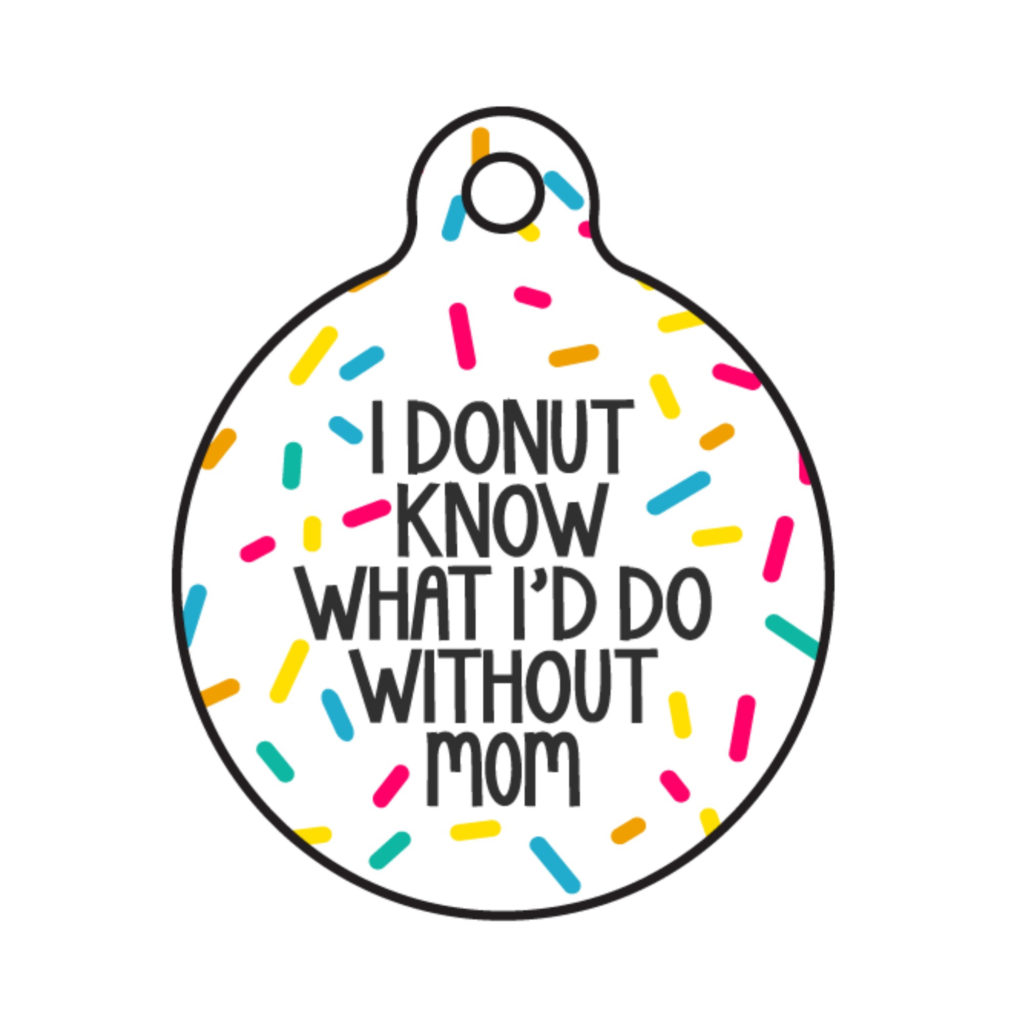 Tag, you're it pet Moms! Help beloved pets shine their true personality daily while also identifying who they belong to! Bad Tags custom made pet tags are available in over 20 different colors with 100's of quirky sayings! Personalized the tag with owner's contact information to keep them safe if they are ever lost. Made with premium aluminum metal core and special water coating, these tags will last and make a great first impression! The Bad Tags company provides a percentage of sales to rescue organization and fundraisers, also donating tags to rescues and shelters.
Check out "Donut Know What I'd Do Without Mom," "Call My Mom She's Lost Without Me," "Mom Loves Me Best" and "I'm A Mommy's Girl," "I'm A Mommy's Boy" and many more!
$14.00 Buy Now!!
Natural Disposable Dinnerware – Bambu
If the warmer weather seems to inspire you to throw outdoor dinners parties, BBQS, picnics, beach parties, roof top brunches and more, you may want to consider natural disposable dinnerware from Bambu. The range of plates, trays, bowls, cutlery, and appetizer tools is the perfect choice for an elegant and eco-friendly dinnerware solution that provides you with a "no fuss" clean up.
So have your dinnerware set the tone for a party that is good for the Earth and shows your guests how thinking green can go a long way. Bambu, all Occasion Veneerware, is certified USDA 100 % Biobased, FDA food safe, and compost approved.
$12.00 Buy Now!!
Moondani Naturals Mystical Mint Breath Spray
Cruelty-free and vegan, this breath mist is made with natural breath fresheners- no additives, preservatives, alcohol, or sweeteners included. Weighing 5 ml, it is specially formulated with a blend of healthy, natural breath fresheners like cardamom, fennel, and ginger that cure bad breath, not mask it. With ingredients that have been used for centuries to freshen breath, this tiny, about the size of a lip balm spray just needs one small squirt for effectiveness. Users have described it as "tasting like you chewed on a peppermint stick" that keeps breath fresh even after three to four hours.
Meaning "everlasting" in Farsi, this mist only needs to be used two or three times throughout the day, to give you that fresh just-brushed-my-teeth feeling. The Mystical Mint flavor is the first in the collection, and can be purchased online. 
$8.50 Buy Now!!
Russbe Perfect Seal Bento Box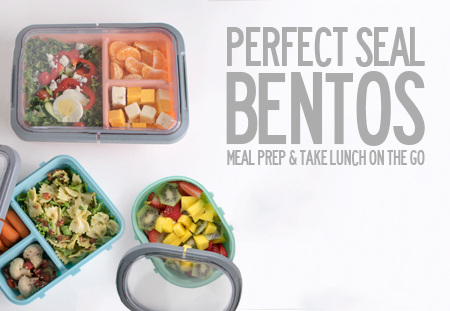 Russbe Bento Boxes are a simple and easy way to transport all of your food in one convenient container.
* 3 compartments for main dish and two sides available in two sizes 1.2 qt. or 1.6 qt.
* Clear Perfect Seal lid make boxes leak-safe and effortless
* BPA-free & dishwasher-safe; bases are microwave-safe
* Available in a variety of sophisticated colors
$7.99  Buy Now!!
Russbe Snack Bento Box
Snack Boxes are compact enough to fit in your gym bag, back pack or diaper bag and are perfect for on-the-go snacking.
* 18 oz. double stacked with nested fork
* BPA-free & dishwasher-safe; bases are microwave-safe
* Available in sophisticated Salmon and Pistachio colors
$6.99  Buy Now!!
CardFool
This Mother's Day, thank your mom for all that she has done (and continues to do). Elaborate gifts are nice, but one of the most priceless gift is a thoughtful note that expresses your appreciation.
With hundreds of custom designs to choose from, there's a card to fit any mom's personality. Every purchase includes FREE personalization, including their popular "add your own photo" cards that allow you to upload your favorite pics. All for just $3.99 (with shipping).
$3.99 Buy Now!!
YouMail
YouMail is a productivity and intelligent call management app that's perfect for entrepreneurs, busy parents, and students who are trying to juggle their professional and personal lives. YouMail helps folks save time with its auto-reply feature, which takes on the burden of immediately replying to missed callers with a text. YouMail also offers missed callers an additional way to contact you, through text or email, and forwards calls to colleagues. YouMail treats voicemail like email, allowing users more flexibility in how they access and respond to voice messages. Now you can read your voicemails on your tablet while you're watching the morning news or sitting on the train during your commute. The app's newest feature allows anyone with a mobile phone to conduct effortless, professional-grade conference calls for free, making it a great feature for travelling entrepreneurs. YouMail's call block feature saves time by automatically directing robocallers and spam callers to a disconnected number dial tone, making them think your phone is out of service. YouMail makes it easy for everyone to prioritize phone calls from their loved ones while ignoring robocallers.
FREE  Get Now!!
All images are used with permission from the various companies.