The short film 'Blues Planet: Triptych' directed by the artist Wyland had its world premiere at Tribeca Film Festival 2017 in the category of documentary, music, and environment.  The band Blues Planet with blues legend Taj Mahal played at the Hub at the TFF in New York City after the premiere of the short film documentary.  Wyland has inspired generations about the importance of conservation for maintaining healthy oceans and waterways. The Wyland Foundation has also helped educate children, families, and communities together around the nation to rediscover the importance of healthy oceans through public art programs, classroom science education, live events, and a Clean Water Mobile Learning Center.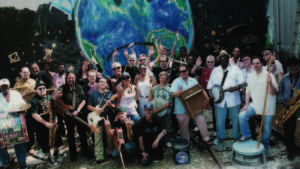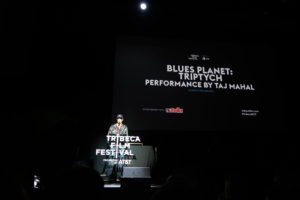 About the Short Documentary:
'Blues Planet: Triptych' explores the Gulf Oil Spill disaster and its aftermath through environmental artist Wyland who, along with thirty of today's pre-eminent artists, recorded a new genre of global blues on the catastrophe's anniversary.
The 2010 Gulf Oil Spill impacted the lives of thousands of people and the ecological balance of one of the nation's most treasured wildlife habitats. On the anniversary of the disaster, environmental artist Wyland and thirty of today's preeminent artists recorded a new genre of "Global Blues" at the famed Piety Street Recording studio in New Orleans.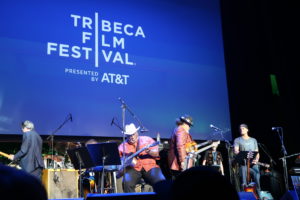 Wyland was invited by the National Wildlife Federation to travel to New Orleans to see the devastating impact on the region. He wanted to create something different to make a difference so instead of painting he used the creative power of the blues since this genre of music in New Orleans represents the spirit and soul of the deep south in the United States.  He was able to write sixty blues songs where each song tells a touching story about our environment.  After interpreting the disaster with his music through a powerful assemblage of songs, Wyland then puts together an all-star cast of musicians and recorded the songs and originated the creation of the short film 'Blues Planet: Triptych'.
About the Director
The Wyland name is synonymous of awareness about environmental conservation. Through his unique marine life paintings, sculptures, and photography, Wyland has inspired a generation about the importance of marine life conservation. The multi-faceted artist is also a scuba diver, educator, and explorer has presented different television programs such as "Wyland's Ocean World" series on the Discovery Channel's Animal Planet Network, "Wyland: Brush With Giants," and "Wyland's Art Studio," a series for national public television.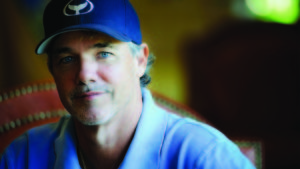 Follow LA Splash Magazine Twitter @SplashMagWW Instagram @Splashmags
Follow Yenis Monterrey (Writer) Twitter @Foxactress Instagram @YenisMonterrey