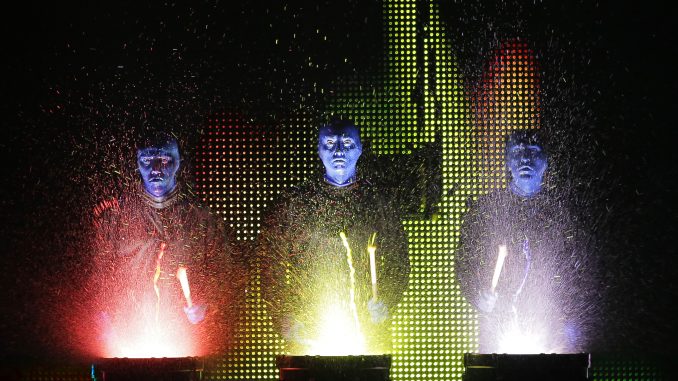 As I waited for my friend to arrive at Briar Street Theatre last Friday night, I wondered what a Blue Man Group show would be like. A long-running Chicago staple, I had not yet seen a show despite being a city native. Over the years, I had seen those bald, blue faces beating drums and neon colors splashing everywhere in commercials on television and posters without really knowing what the show was about or what to expect.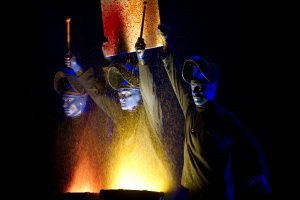 What I got as an audience member- was more than I thought. There was humor, art, rock music, a drum session, lights, technology, action, fun and even a bit of suspense. The show "encourages audiences to reconnect with their inner (and outer) child and see the world through a new perspective." I can definitely say that happened, especially when a humorous scene included Twinkies! A beloved treat that I grew up with. You don't really know what to expect, as the three, bald, blue men jumped from one thing to the next.
It was nothing like I have experienced during a show and more interactive than I anticipated. Walking in, the theater is almost whimsical with some oddities scattered, it is almost like getting a sneak peak of what is to come. The first few center rows I have heard are referred to as "splash seats". Watch out if you sit there, you may get splashed with paint or hit with marshmallows or cereal. Ponchos are provided for these audience members and seems to be taken all in good fun. Expect the Blue Men not only to go out into the audience and pick a person to help and participate during a couple parts of the show, but to at one point, for everyone in the audience to get in on some black light-neon party action and streamers with fist-pumping moves and dance music.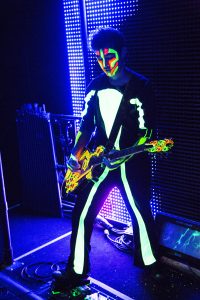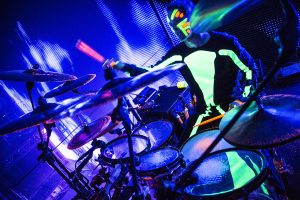 The award-winning Blue Man Group show, has been performed in 20 countries and seen by millions since 1991. The show has been continually refreshed with new music, fresh stories, custom instruments and state-of-the-art technology. If you would like to catch the show outside of Chicago, Blue Man Group also has permanent theatrical productions in New York, Las Vegas, Boston, Orlando, Berlin and a World Tour.
I had a fun time and was a great way to spend a Friday night after the heavy snowfall we Chicagoans had to trudge through last week. I recommend the Blue Man Group performance as a way to get out of the house during this cold season or for the chance to experience something humorous and exuberant with family, friends, significant others or visitors.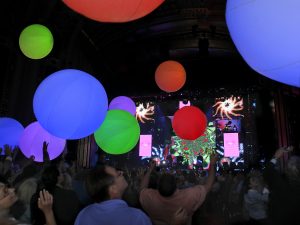 There are added Blue Man Group performances for the months of January and February 2018. Briar Street Theatre is located at 3133 N Halsted St, Chicago, IL 60657. Tickets may be purchased by calling 1-800-BLUE-MAN (1- 800-258-3626) or visiting blueman group Chicago website. A full show schedule and ticket pricing, can also be found at blueman chicago website.