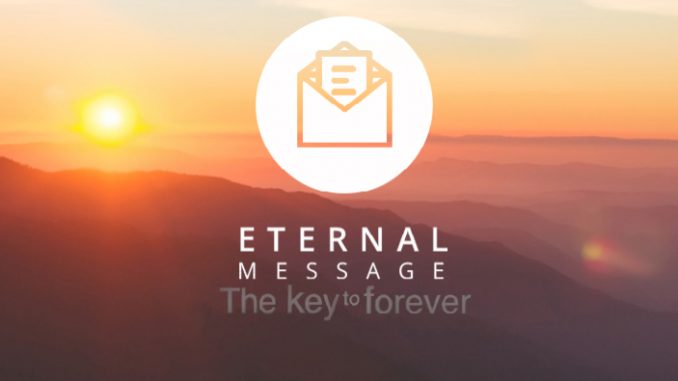 "The idea is not to live forever, but to create something that will."
Andy Warhol
Eternal Message is the first App of its kind to blend the human dynamic with technology and mortality.  Eternal Message has opened the portal to a new frontier in achieving the sense of communicating beyond our time.  For those who love, time is eternal and Eternal Message gives you the ability to record messages in any format which are passed on to generations.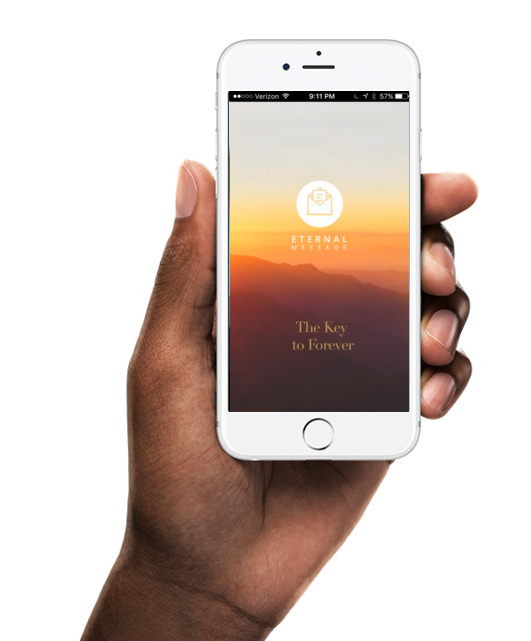 "I created Eternal Message when I discovered the importance and the privilege of communicating – holding on to cherished conversation and memories with loved ones who were either far away, elderly or who had already passed," says Founder, Eric Frommer.  "I believed that those moments that filled me with love should and could be captured and shared with all of us, forever," adds Eric.
Eternal Message was formulated with one goal in mind — to help people leave messages for their friends and loved ones, and release those messages after they are gone.  Eternal Message allows messages to be forwarded on any date set forth by the User, with a password protected message.  Eternal Message allows a unique QR code to be correlated with messages at any final resting place.
With no Internet required, Eternal Message enables you to record videos, audios and text messages, anywhere at any time and will be backed up when you connect to the Internet.  Eternal Message also gives you the ability to schedule messages released for specific events in the future, i.e., your daughter's birthday or your grandson's anniversary.
"Eternal Message is built with MEANSTACK and native mobile technologies, making Eternal Message the fastest and most advanced App of its kind," states Frommer.  "The Quick Response Code or QR Code (similar to a bar code) allows anyone to scan and listen to your messages, exclusively left for them, on their mobile device or final resting place."  Frommer adds, "and the regular sync and automatic backup of your content in our data centers avoid any "loss" of content!"
Additional Eternal Message Unique Features Include:
Leave messages for anyone & only they will be able to preview them
Simplicity of Style
Privacy — Only you or designated individuals can access your stored messages.
Social Media Log-in – One "Click" Log-in Via Your Social Media Accounts
Simple User Interface – You will never get lost in the App!
Access From All Devices
Access Your Profile – Add/Remove Content from any Android, IOS or Web device
As the great philosopher, Plato, once said, "Love is a pursuit of immortality." Love is something eternal: the aspect may change, but not the essence. Let your love live forever with Eternal Message—the past, the present and the future are now possible.  Hear the voice of your loved ones and see them as they want you to remember them or, record your own memories, thereby realizing Eric Frommer's dream of being able to communicate and love forever.
For more information or to pre-register, please visit:  Eternal Message