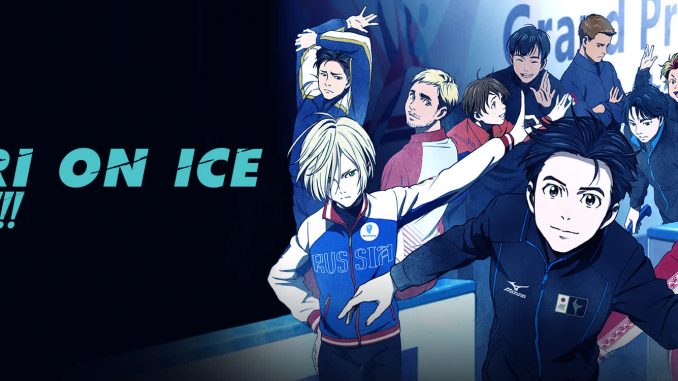 Fans of sports anime, grown-up romance, and squeeing in a public place surrounded by other happy squee-ers, rejoice! (And plan ahead.) Fathom Events is bringing the entire 2016 series Yuri!!! On Ice to a handful of local theaters for a Saturday afternoon binge party.
This surprise hit – a surprise not only to fans but also to production studio MAPPA, which didn't expect its deeply researched and meticulously designed series to become a global sensation – shocked and delighted viewers when it rolled out on a weeks-long global simulcast exactly two years ago. Its gorgeous art design,  faithfulness to the sport of figure skating, unusually healthy relationship between protagonists and its existence within a fictional universe in which homophobia doesn't exist created the kind of fan love that dominated annual anime awards and inspired concert and museum tours.
Want some proof it's changing fan culture? Look what happened to Google! When your sweet, sexy protagonist decides he is going to personify his favorite meal – a Japanese favorite of a crispy breaded pork cutlet drenched in a savory egg/onion topping and served over rice, fans don't just take note, they search about it. A LOT.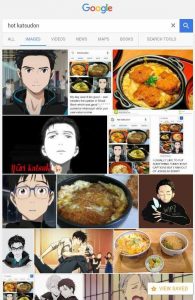 Catch that hot katsudon, his devoted(!) coach Victor Nikiforov, Russian Ice Tiger Yuri Plisetsky and all their pals and frenemies on Saturday, October 13. You can find where it's showing and buy tickets online by starting here at the Fathom Events website.
All images by MAPPA