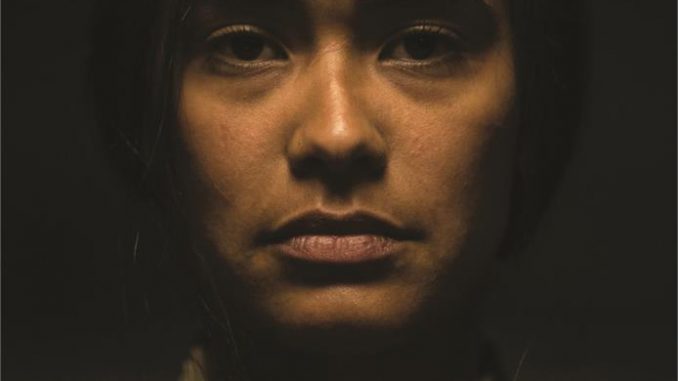 Synopsis: 
Nona (Sulem Calderon), a young woman in a shantytown in Honduras meets Hecho (Jesy McKinney), a handsome traveler who claims to be nursing a broken heart. Intrigued by his carefree wanderlust, she takes him up on his offer to leave Honduras behind and head toward the United States, where she can finally reunite with her mother. As the pair travels north by car, by bus, by boat, and by foot through Guatemala and Mexico, Nona's world seems to gloriously open up, as she dreams of opportunity and happiness a few countries away. But when Hecho's true intentions slowly become clear, her journey turns perilous.
Husband and wife director/producer team Michael Polish (Twin Falls Idaho, Northfork) and Kate Bosworth have created a harrowing, compassionate thriller that puts a face to Central America's human trafficking industry.  [Courtesy of Make Pictures]
Nona's a story of how one Honduran woman's journey to seek family and a better life in America turns to tragedy, mirroring the unfortunate experiences of many today. The film stars Calderon as Nona, a young woman living her life in Honduras, facing issues of poverty and rampant gang violence. She befriends a laid-back wanderer, Hecho (McKinney) who convinces her to travel with him to the United States to find her mother. For Nona, America also represents a land of greater opportunities and better safety. Unfortunately, she is ultimately sold into sexual slavery after illegally entering the United States.
Overall, the film is enjoyable to watch. The film spends much time on Nona's travels through Central America and Mexico. However, it is surprising how relatively little time was spent on her time as a trafficking victim. Nonetheless, the team behind the film, husband and wife Michael Polish and Kate Bosworth, opted to tell a more human story about one specific woman who happens to become a victim of an industry that exists separately of her own story. The story sets out to humanize the issue of trafficking this way, instead of focusing on nameless and faceless victims like a documentary might. Nona discerningly focuses on this specific story, and Nona's hopes and desires.
The storyline spends a good deal of time showing the voyage through Central America, including some lovely scenes set in shantytowns, modern cities, and remote countryside. This also helped civilize the region itself. Notwithstanding any political views on the perception of Central America as a place full of "s**t-hole countries" or a region mired in poverty and in need of assistance, audiences can often lose sight of the fact that normal people live there and have many of the same experiences as those of us north of the Rio Grande. In spite of the heavy subject-matter, the film often has a laid-back, slice of life tone to it that really works well with the core message: human trafficking is happening every day, to people who aren't that different from you.
Nona will be released theatrically on December 7, 2018. Please visit North of Two for more information.
https://www.youtube.com/watch?v=dttY00V_7wQ