Written and directed by Mark Wesley Curran, FOREVER BROOKLYN is a nostalgic look at life in Brooklyn in the 50's and 60's – a simpler time when everyone rubbed shoulders and each neighborhood had its own sense of community. Of course, Curran's neighborhood is Brooklyn, Brownsville to be exact, and focuses on the Jewish community. Including, by the way, the Catskills – Grossinger's in particular – and what that entertainment capital meant to every Jew in the New York.
Melvin Kaplofkis (Danny DiTorrice) is Brooklyn born and bred – a scrawny bookish Jewish kid whose one saving grace is his ability to make everyone laugh. And keep laughing. FOREVER BROOKLYN is Melvin's biography, the biography of an awkward guy as he navigates the world of Brooklyn in an era now gone. Being a bag man for the Mafia isn't his favorite job, but it's a job you simply can't refuse in the Brooklyn of his youth. Young Mel tells his jokes and stories to his eager family and friends – and then gets his break when he connects with a local radio personality. Suddenly Melvin Kaplofkis has morphed into Mel King, the King of Brooklyn. He wows them at Grossinger's and travels along the Borscht Belt as his star makes its dramatic rise. Then comes his biggest break, the Tonight Show with Johnny Carson. After that, it's all uphill.
Except that, when he achieves fame and fortune, he begins to realize that it may not be all that the hype suggests. Maybe love will fill the empty spot in his heart that keeps reminding him that something is missing. FOREVER BROOKLYN will resonate with any New York transplants to Los Angeles, especially those who lived in the Brooklyn of Mel's youth. And for those who remember the Catskills with a smile and maybe a tear or two, FOREVER BROOKLYN will awaken wistfulness and fond memories in that very special population.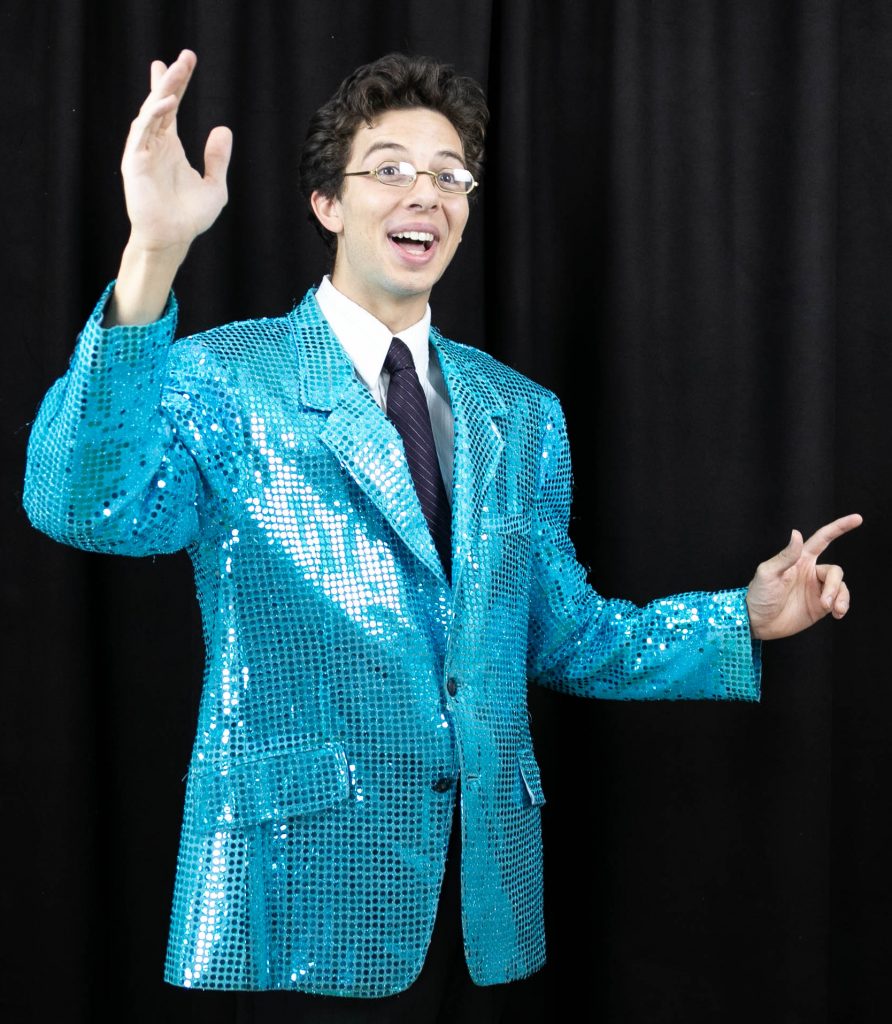 Did I mention that Danny DiTorrice does a creditable job of singing some clever songs like "On a Clear Day You Can See Canarsie" and "Sedition" ("Tradition" from that famous fellow on the roof)? He also warbles some traditional melodies like "Hava Nagila" and "Ose Shalom." Allison Cromwell's set is simple, with Derrick McDaniel's lighting and technical backdrops to ground the audience.
Overall, FOREVER BROOKLYN is a delightful and entertaining story of a Jewish-American comedian growing up in the Brooklyn of the 1950's and 1960's. It's a poignant and slyly funny tale which will keep the audience tickled throughout. Audience Alert:  As I mentioned above, audience members who remember Brooklyn in its heyday (or who have heard a lot about it from their nostalgic family members) will be especially charmed by this warmhearted story of rags to riches.
FOREVER BROOKLYN runs through February 9, 2019, with performances at 7:30 p.m. on Saturdays. The Whitefire Theatre is located at 13500 Ventura Blvd., Sherman Oaks, CA 91423. Tickets are $30. For information and reservations, call 800-838-3006 or go online.