As a New York resident who lives in LA and loves and misses great Chinese food I am always on the lookout for a great new Chinese Restaurant and Fifty One Chinese Kitchen in the heart of the Culver City Village does not disappoint offering fantastic Dim Sum for lunch and dinner as well as some of the best traditional Chinese dishes prepared with a modern twist and using very healthy ingredients.
This restaurant has a stunning large dining room with beautiful Chinese decorative appointments and high-ceilings so you never feel cramped. They have created a soothing and relaxing atmosphere and also offer a nice outdoor patio as well.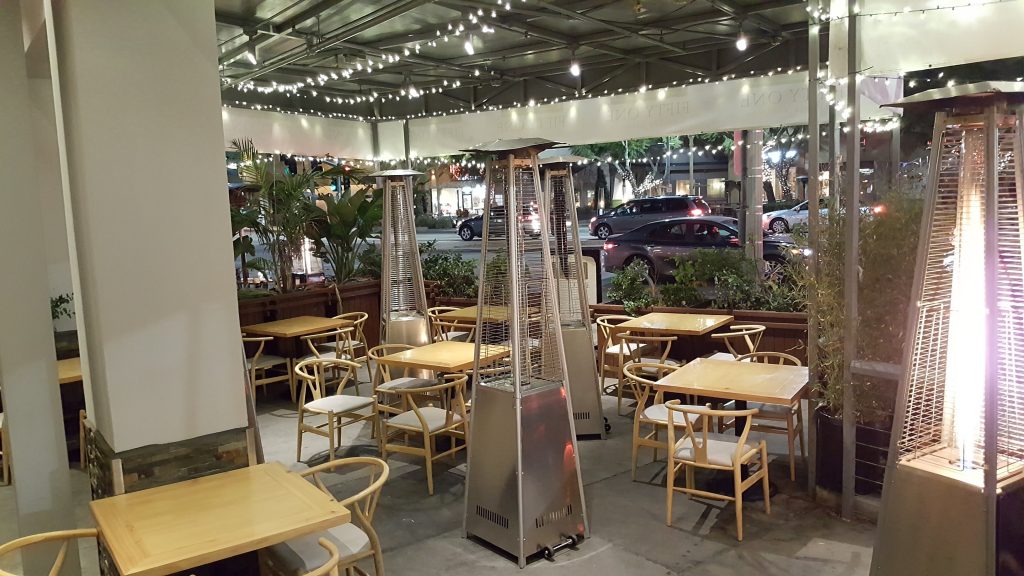 They do not have a full bar but offer a large selection of wine, beer and sake with this incredible food experience.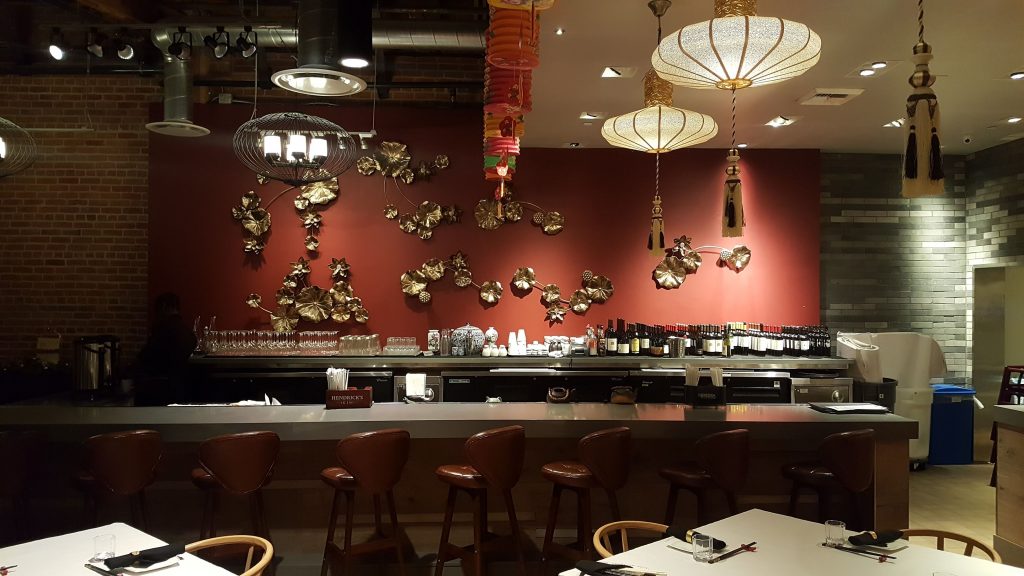 We started our dinner with an assortment from the Dim Sum menu that our waiter recommended. House Made Jumbo Chicken Xiu Mai with Shrimp, House Made Chicken Egg Rolls, and House Made Xiao Long Bao, which is a pork & ginger soup dumpling.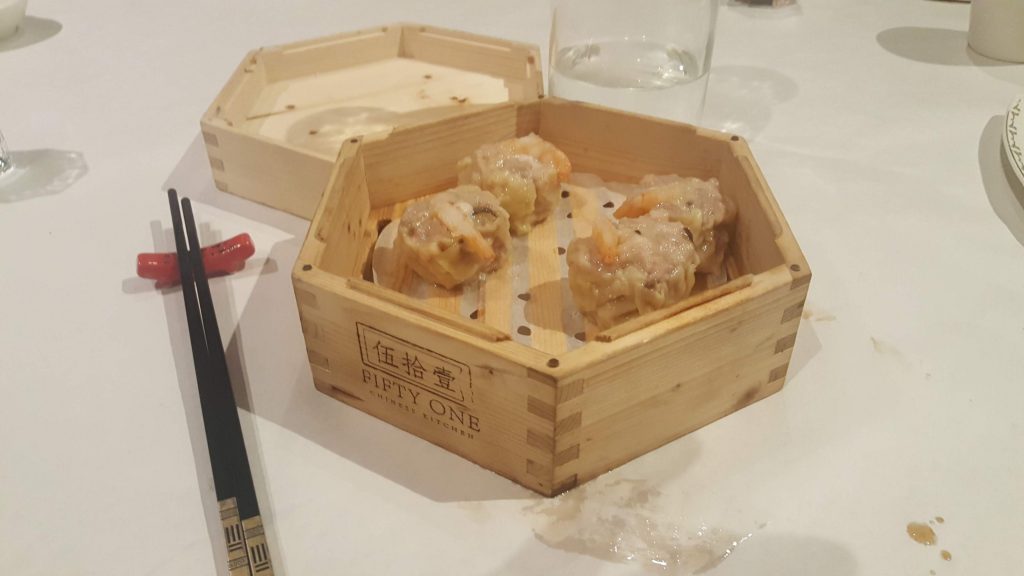 Each dish was made to perfection with delicate flavors in each bite, and each came with a different tasty dipping sauce. Dim Sum is just wonderful for sharing whether your on a couples romantic dinner or a group of friends out for lunch or a night on the town. Fifty One Chinese Kitchen offers several appetizers as well. From Cali Style Lettuce Wraps, Flamed Chicken Wings, Soft Shell Crab, Crispy Fish with Sweet Soy and Typhoon Shelter Style Scallops.
For our main dishes we enjoyed sharing the Hong Kong Ribs. The tender short ribs meat peals easily off the bone with every bite, and is glazed and marinated in a sweet black pepper sauce topped with sesame seeds.
The Orange Chicken is superb and unlike most dishes of this name. Here it is very lightly breaded with crispy Nae Chicken with a tangy and sweet orange-sauce served on the side. The different flavors are delicate and wonderful.
The Sauteed Shrimp with Tea Leaves was also a fantastic dish and a wonderful surprise. It is a savory, lightly battered shrimp marinated in Tieguanyin tea leaves and derived from a 2000 year old recipe. We absolutely loved all three main dishes and enjoyed them along with Hong Shao E-Fu Noodles.
Savory noodles stir fried with shiitake mushrooms. We also loved the Pineapple Curry Fried Rice.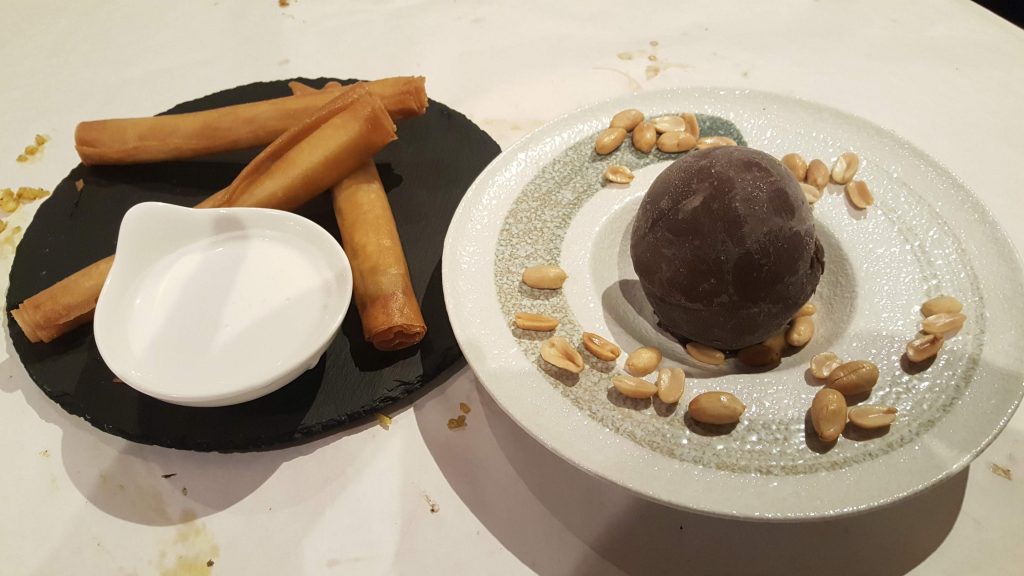 Save room for dessert. Fried Coconut Milk Egg Rolls, is a tasty pastry that comes with a coconut dipping sauce. Bomba is a ball of vanilla & chocolate gelato with a cinnamon cherry center covered in a dark chocolate shell and almond slices. We shared both and were in heaven. A perfect end to a great dinner. If you crave great Chinese food as I do, make your next stop at Fifty one Chinese Kitchen. Stroll around the Culver City Village take in a movie next door after dinner, or enjoy the lively bar scene.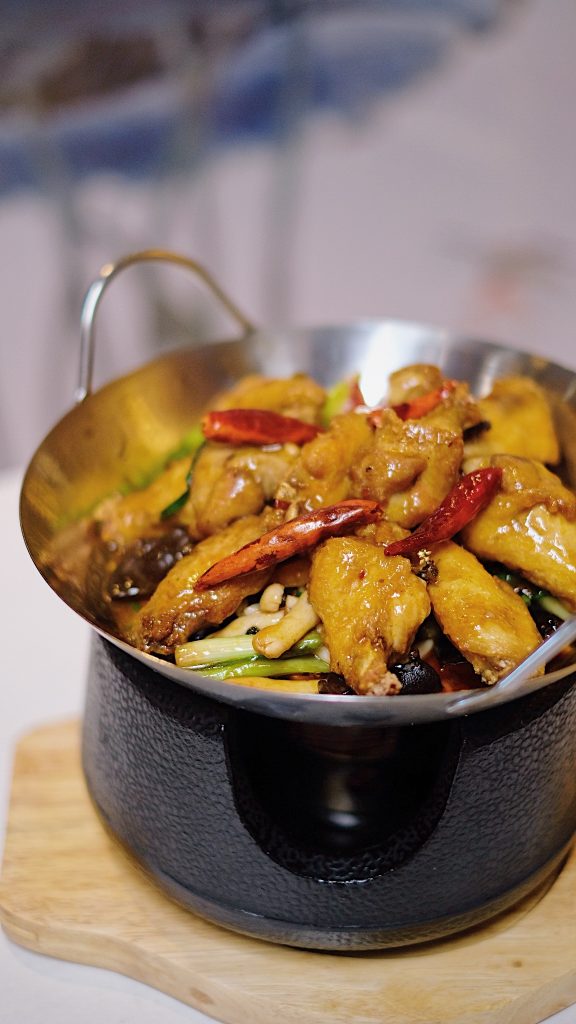 Photos by Matt Oxman and Additional Photos Provided by Fifty One Chinese Kitchen