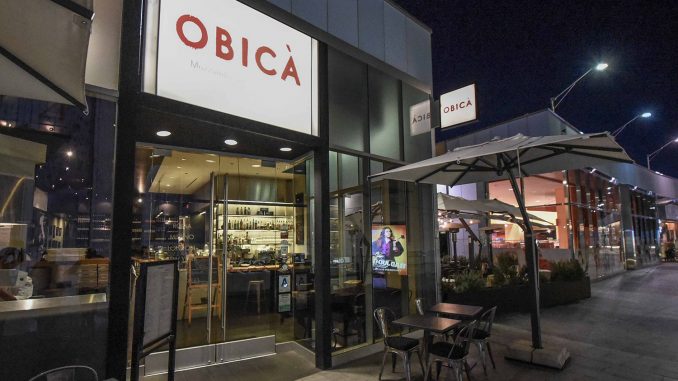 Obica Mozzarella Bar is a casual Italian restaurant that offers exquisite prepared traditional recipes that date back to the Medici family in Italy. The same family that commissioned Michelangelo and Da Vinci to create some of the most famous art in the world. Obica in dialect of Napoli means Right Before Your Eyes. The first Obica Mozzarella Bar opened in Rome in 2004. Currently they have 24 locations globally, from Italy, Japan, NY, London and now here in the redesigned high end Los Angeles Westfield Century City Mall. On a recent rainy night we stopped in for a wonderful authentic Italian dinner. On a nice day go for the outdoor patio option.
We started our dinner by unwinding after a long day with a few of their Obica Signature Cocktails.
I highly recommend the very popular Ginger Basil Martini, white tiger vodka, St. Germain, fresh ginger, basil and simple syrup. I also loved the Coconut Mojito featuring coconut rum, lime juice and fresh mint leaves. My friend Matt enjoyed the Blackberry Gin Sling.
They offer a very nice wine menu as well as a full bar. In Italy at dusk a Spritz or a Negroni are very popular, so treat yourself to a taste of Italy. You will find those on the Classic Italians portion of the menu. To begin your dinner do share the Mozzarella Bar Experience featuring Burrata and Mozzarella Classica consisting of two exquisite cheeses along with a wonderful selection of prosciutto, salami, datterini tomatoes along with eggplant caponata and dish of basil pesto.
Load your fork with a thin slice of prosciutto, a chunk of cheese, then dip it in the pesto and the wonderful explosion of flavors in your mouth is pure heaven.
Here at Obica Mozzarella Bar dishes are meant to be shared. In some ways this is the Italian version of a terrific Spanish Tapa Bar. Here they offer dozens of small plates that are perfect for sharing. Two of the house favorites are Arancini, consisting of fried rice balls with beef ragu, mozzarella di bufalo and saffron. Along with Mozzarella E Zucchine Alla Scapece, using nothing but the freshest ingredients everything from the cheeses to the tomatoes are top notch quality.
There are a vast selections of salads, incredible specialty cheese plates and a few wonderful soups. Their pizza is prepared with stone ground white and whole wheat flours imported from Italy. The dough is left to slowly rise for a minimum of 48 hours which gives it a unique blend of lightness and taste.
They offer five traditional red pizzas and five white pizzas, with a fantastic array of finest meats and vegetable toppings made the way you would find them in Italy. They are thin crusted and in Italy are eaten with a fork and knife. We had the Nduja Burrata Pizza, consisting of spicy spreadable sausage, burrata cheese and organic tomato basil. The thin crust and terrific flavors reminded me of my favorite trips to Italy and dining in their cozy outdoor cafes. You might try from the Red Pizza's the Prosciutto Crudo. Or from the White Pizza selection, Tartufo, featuring black truflle, mozzarella and ricotta, with roasted ham. Vegana for the non meat eater features grilled zucchini, baked bell peppers, eggplant, asparagus, chili pepper and tomato sauce. Obica also offers a fresh herb marinated Chicken, Sea Bass, seared Salmon and a grass fed angus filet Steak.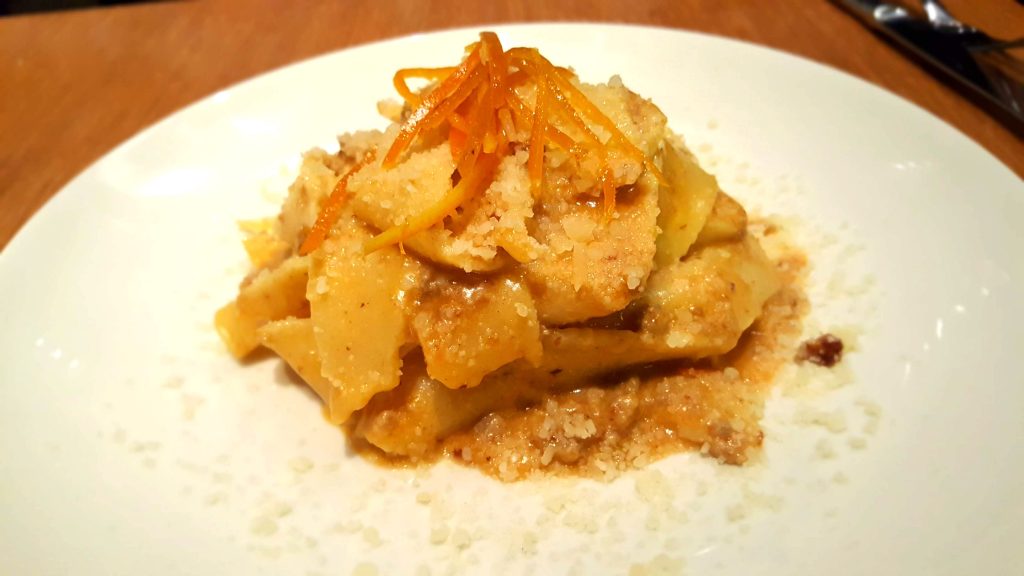 We were in a pasta mood and went with Pappardella Al Ragu Di Anatra, fresh egg pasta, duck ragu and orange zest. This is one of the dishes that traces its origin back centuries to the famous Medici family.
We also shared the Lasagna Verde, spinach lasagna noodle, grass fed beef ragu and mozzarella di bufalo cheese. Both dishes were filled with wonderful mixture of flavors and not like anything you will find in any Los Angeles Italian restaurants. Obica Mozzarella Bar is a true taste right from Italy. Save room for some excellent deserts. We enjoyed a Panna Cotta and an Apple Crisp, along with a Cappuccino.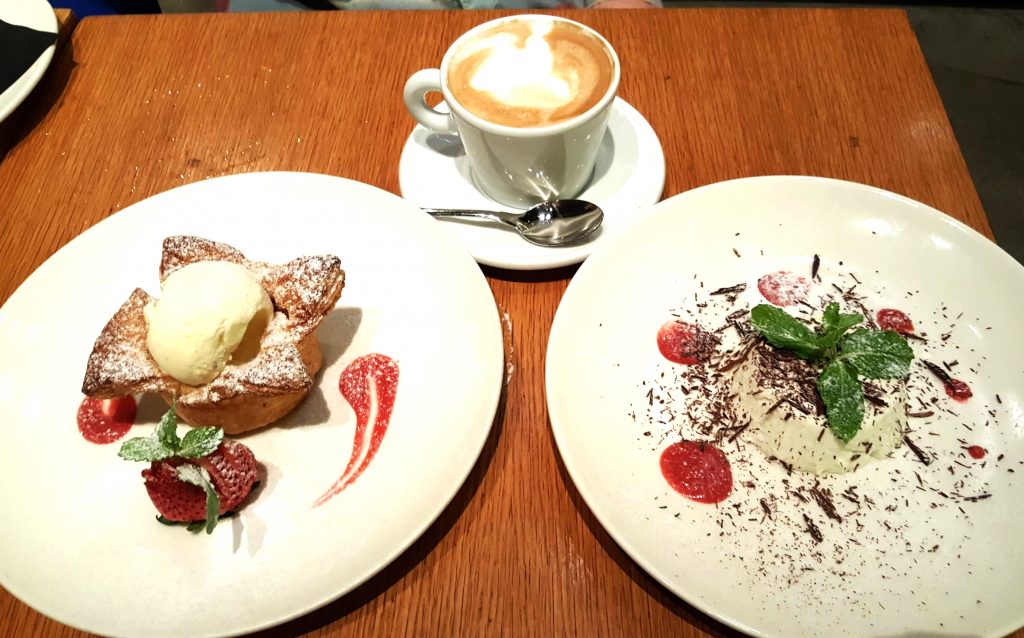 Browse their web site to find one of the 24 locations that crosses your path at home or on your travels. Photos by Matt Oxman, as well as ones provided by Obica Mozzarella Bar.