On March 29, 30 and 31, 2019, Chicago Repertory Ballet (CRB) will present its highly acclaimed 2016 production of William Shakespeare's MACBETH at The Athenaeum Theatre, 2936 N. Southport, Chicago.
MACBETH is a story of greed, ambition, and an insatiable lust for power, involving multiple murder, suicide, tricky imponderable prophecies, witches who step in and promote the ends of justice over perverse human desires. Among the personalities are a wife who is far stronger than her weak fate-driven husband and loyal sons who seek vengeance for their slain father. The characters are afflicted with sleepwalking, PTSD, OCD, untreated guilt and anxiety, and one employs suicidality as a solution to wrecked ambition and wreaked havoc- these are just some of the subplots in the iconic tragic tale.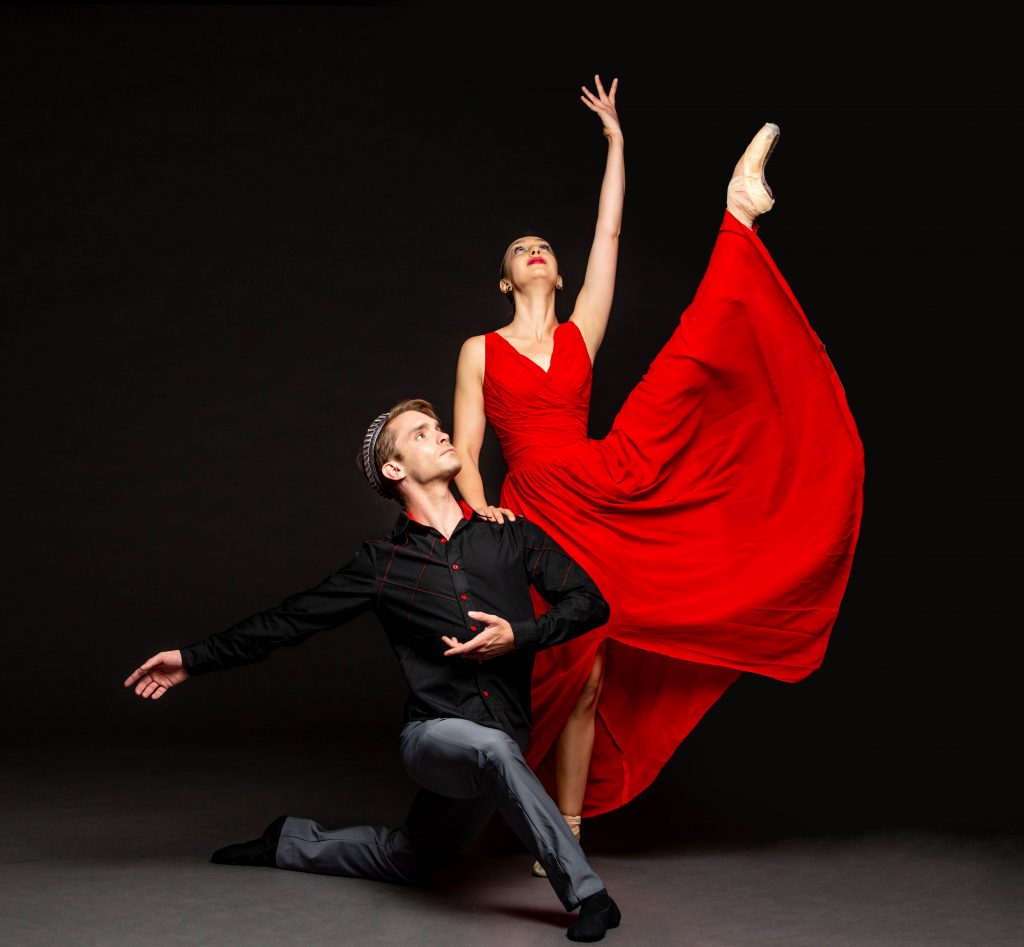 CRB's mission is to bring storytelling and choreographic innovation to the stage while inspiring audiences and challenging preconceived notions of the art form. CRB Founder & Artistic Director Wade Schaaf has created a dramatic reworking of the Scottish tragedy; this high-tech and streamlined ballet adaptation promises to be a feast for the senses. 
I had the opportunity to watch a rehearsal of MACBETH and observe how the troupe and guest artists- here cast as dancer/actors- used the power of their art, set to compelling music and a modern soundscape, to bring the ancient saga to life. Their faces filled with a range of emotions from fear to puzzlement, horror, anger, naked and raw lust for gain, they exhibited through pantomime and action playfulness, romantic love and innocent joy as they inhabited the rehearsal space to the sounds of a polonaise, a beating heart, new art music. The eerie all-absorbing atmosphere descended with the first strains of sound, the dancers were captivating in their roles and in the intriguing beauty of the choreography.
 I interviewed Schaaf about his inspiration for the ballet, his choice and use of music to advance his artistic goals, and his thoughts about the relevance of ballet to audiences today. Reflecting upon his overarching intentions for the dance concept, Schaaf said, "If you strip away the music, lights and costumes, does the dance tell the story? Since I first read Shakespeare's Macbeth, I have been fascinated by the characters and their journey; to transform the masterpiece into a different art form- a ballet- was a great challenge." 
Schaaf went on to explain the liberties he took with his re- creation, "A lot of the action in the play happens offstage, and a narrator will come in and announce what has transpired. That doesn't work with dance, we need to witness the events, so the previously unseen murders now take place before the audience." Schaaf confided mischievously, "The 3 witches and Hecate, the goddess of magic, are in the ballet and I use them to forward the action; they do much more in my show than in Shakespeare's".
He described his tireless search for the perfect music, "There does not exist a score for this play, as there does for Romeo and Juliet, etc. I hunted until I found a musical score for an old movie version of Bram Stoker's  Dracula, by a  brilliant Polish composer for film named Wojciech Kilar; the music ranges from a piano concerto with an extended adagio through the orchestral range and is spellbinding. Then I added environmental component sounds on top of it.".
About the nature of the choreography itself, Schaaf noted, "A lot of my work lies between contemporary ballet and modern dance. MACBETH has the structure of a classical ballet but the dance vocabulary has an interesting breadth. Music and dance are both part of our universal language; they are ways of communicating without words. Although Shakespeare's prose is immortal, the story of Macbeth conveys deep emotions; words are not always sufficient to convey an understanding that music and movement can bring about in a very direct way."
MACBETH, featuring projections designed by John Pobojewski of THIRST designs, lighting by Sarah Lackner, and costumes designed by Chicago favorite Nathan Rohrer, will pull you into a sleek world where political intrigue meets power hungry egos. Wade Schaaf's MACBETH  delivers all the passion, drama, and nail biting action of any good Shakespearean tragedy!
Tickets to MACBETH are available on The Athenaeum Theatre's website, or by calling the box office: 773-935-6875, group rates are available by telephone only.