The gripping American classic, "All My Sons," is as timely as it is timeless. Staged in Los Angeles by Wasatch Theatrical Ventures, it coincides partly with the run on Broadway, but the ticket prices are much more appealing, only $25 – $30.
The coveted role of patriarch Joe Keller is played by Mark Belnick, an actor who believes that great American plays should be available to all, not just those able to spend top dollar for the Broadway productions. In an intimate theatre environment like The Lounge, the closeness of actors and audiences becomes a truly galvanizing experience for all.
Winner of multiple Tony Awards and the New York Drama Critics Circle Award for "Best New Play," this electrifying family drama reveals the lethal consequences of deceit and greed. In the aftermath of WWII, Joe Keller and his family struggle to stay intact as a long-hidden secret begins to tear them apart—forcing a reckoning with truth, guilt, and repentance.
The actor, on-leave visiting lecturer at Princeton, talks about the significance of producing great American plays for all generations:
Ester: Why were you drawn to playing the role of Joe Keller in "All My Sons"?
Mark: Keller is an iconic character in an American classic, and a significant challenge to play. What actor could resist? The entire action of the play stems from Joe's tragic flaws and contradictions. He is the loving shepherd, yet worst enemy of his family. His success in business is a Horatio Alger story—but not one that you'd want your children to emulate because it comes at a monumental cost to so many others, and to Joe himself. He is an uneducated man who actually knows how ignorant he is, and is deeply frustrated by it, seeking to overcome it by bullying and bravado.
Does he deserve redemption or at least a chance at redemption for what he's done? Does he even want it? This is a very complicated man, who embodies so many of the contradictions in American life. What a wonderful journey it's been to explore the question of "Who is Joe Keller?"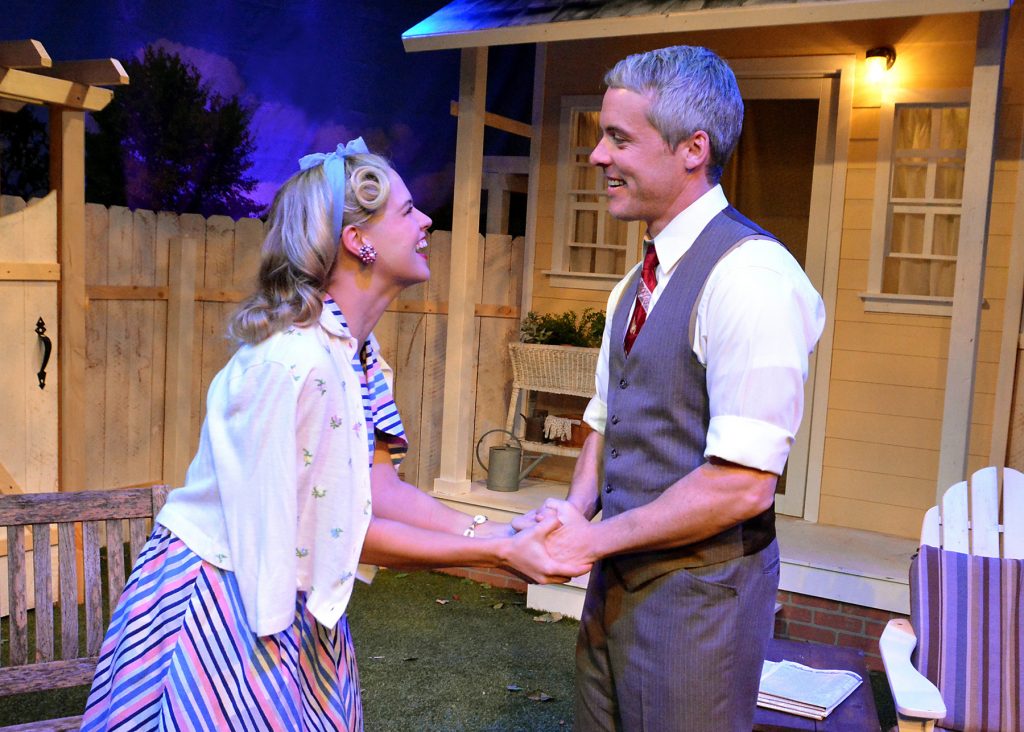 Ester: What is the unique experience that is created by Wasatch Theatrical Ventures, the company responsible for these American classics being staged?
Mark: I think what makes it so unique is being in an intimate theatre setting, this time only 49 seats, where that powerful dynamic between cast and audience cannot be replicated in any large theatrical venue. WTV was established to present these kind of great plays in the American canon. The company always uses a professional creative team, with the goal of keeping the ticket prices low. This enables a wide range of demographics, including students, to have access to so many wonderful American plays.
Ester: Do you think that Millennials are interested in American theatre classics, and able to connect these stories to the current economic and political climate?
Mark: Yes, definitely – but that interest must be encouraged and stimulated by open discussions, stirring productions, and affordable ticket prices. These plays speak to all generations and are important, especially given the noisy, constant distractions of social media, competing for sensational outbursts and defining this phenomenon as our true "culture." It most certainly is not—nor should we let it so become.
"All My Sons" is a perfect example of what Millennial's must be exposed to, and would likely find to be magnetic. It's been estimated that, since its appearance in 1946, over 120 studies of "All My Sons" have been published, right up to present day. With its focus on deception, buried secrets and their consequences, AMS is as relevant today as ever before, because it's a time when truth and ethical behavior is under assault at the highest levels of our society.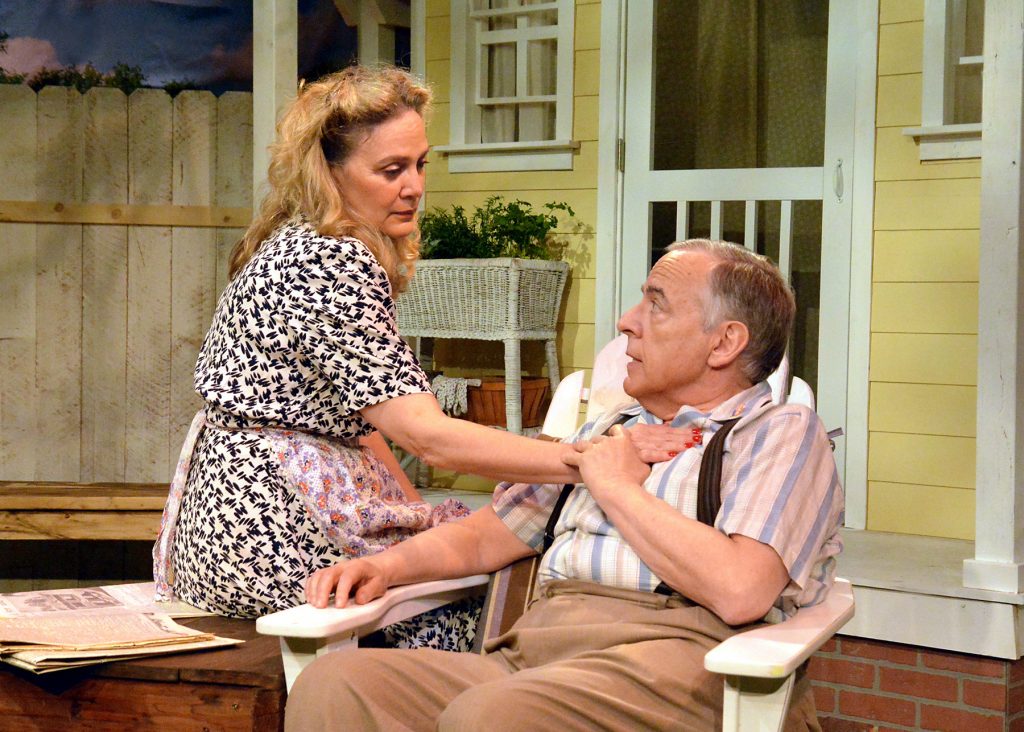 Ester: Would you give some examples of plays that should be produced for every generation?
Mark: Sure, from the American canon – apart from All My Sons: Death of a Salesman, A View from the Bridge, A Streetcar Named Desire, The Best Man, Inherit The Wind, Waiting for Lefty, Golden Boy, Cat on a Hot Tin Roof, The Crucible, The Front Page, Ah Wilderness…I could go on! p
Ester: What do you think audiences will gain from the experience of seeing this production?
Mark: The power of theatrical magic; the recognition that the tough questions we face within our own families and in our society are not new, but embedded in American history and are a part of the great American experiment. They'll gain a wonderful experience of the best of American theatre, how enjoyable and riveting it can be — and gain a desire to see more of it!
The ensemble cast includes Mark Belnick, Francesca Casale, Bill Doyle, James McAndrew, Maddie McCormick, Jessica Moreno, Alexis Boozer Sterling, Michael William Thompson, Jack Tynan, and Beckett Wilder
ALL MY SONS opens at 8pm on Saturday, April 6, and runs 8pm on Friday and Saturdays, 3pm on Sundays through May 12, 2019 (no performances April 19 – 21).
The Lounge Theatre is located at 6201 Santa Monica Blvd Los Angeles, CA, with ample street parking. Tickets are $30. Reservations: (323) 960-5770 or online here