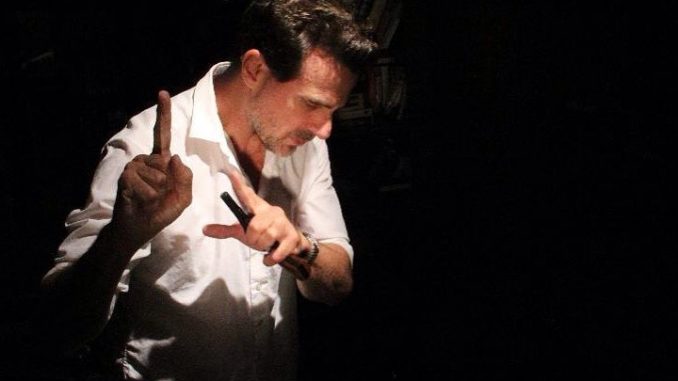 Longtime journalist Champ Clark interviewed Marlon Brando's son Christian, in the years before his untimely death from Pneumonia at age 49. Clark has chronicled their complex friendship in a riveting one-act play, 'Wild Son: The Testimony of Christian Brando."
"Damaged, volatile, darkly handsome, dangerous, dead at 49… and one of the sweetest lost souls I'd ever met," says Clark. "This was the Christian Brando I knew and the one that we bring back to life on stage in Wild Son. They are his words, and it is his Hollywood story, about the kidnapping, the murder, and the explosive relationship with his iconic father."
Christian Brando, born in Los Angeles, California in 1958, was one of Marlon Brando's eleven children—the only one he had as a product of his affair with actress Anna Kashfi, an Anglo-Indian actress from Wales. Marlon and Anna married in 1958 and divorced one year later.
Actor John Mese (as Christian), clearly portrays how much his parents hated each other and were hostile and abusive toward one another. Christian was shuttled between them during their 12-year custody battle. His mother's uncontrollable temper, and drug and alcohol abuse had a devastating affect on Christian. He was "raised in turmoil!"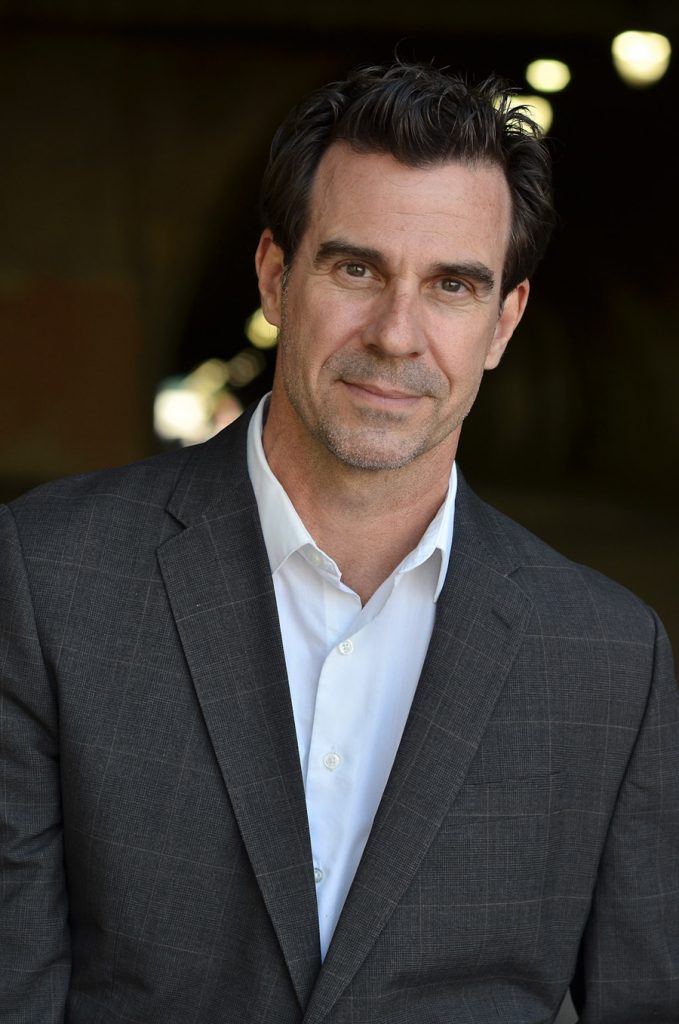 Marlon, a distant father, spent little time with Christian and left his son in the care of nannies and servants. Christian spent time between Hollywood and Tetiaroa, his father's private island near Tahiti.
When he was 13, while his father was filming in France, Christian was kidnapped from school by his mother, and left with a gang of hippie friends in Baja California, Mexico. When she refused to pay them the fee she promised, they hid Christian. Marlon hired private detectives from an agency, "The Investigators," and the man sent to rescue Christian pulls him out of a the tent he was living in while suffering from Bronchial Pneumonia. Numerous Federales with M16's waited to take him away. Anna was arrested near the Mexican border after being pulled over for drunk driving and disorderly behavior. The court then awarded Marlon sole custody.
Mese, in a riveting one-hour solo performance, sits, or moves around the stage effectively while constantly sipping canned beer. He does a sterling job of acting out Christian's tragic story, his rebellion and fractured relationship with his father—he felt he could never do right for his Dad—and his fear of neighbor Jack Nicholson, who he says was "weirder than me. Uncle Jack's a great guy, but believe me, you don't ever want to mess with him!" He mentions several other stars, Marlon's friends, who revolved around his young life.
During his teen years Christian dropped out of high school and began drinking and using LSD. He was an occasional actor, but was not interested in being in the spotlight, especially since his father made it clear that there was only room for one famous Brando. Christian ran away from home to Washington State and moved in with family friends.
On May 16, 1990, in the living room of his father's house in Beverly Hills, Christian, who admitted to being drunk at the time, fatally shot Dag Drollet, his half-sister Cheyenne's boyfriend, and father of her soon-to-be-born child. Earlier that evening Christian and Cheyenne had dinner at Musso & Frank Grill, where Cheyenne told him that Drollet had been physically abusive toward her. He was incensed, saying that he never intended to kill Drollet but just wanted to scare him, and claimed they were fighting over the gun when it accidentally went off. He had just met Drollet for the first time several hours before he shot him to death.
The family drama and trial were heavily publicized that year. Christian pleaded guilty to manslaughter, was sentenced in 1991, and served 5 years in prison. Said Christian, "There is not a single day that goes by where I don't think of Dag Drollet and wish that I could take it all back."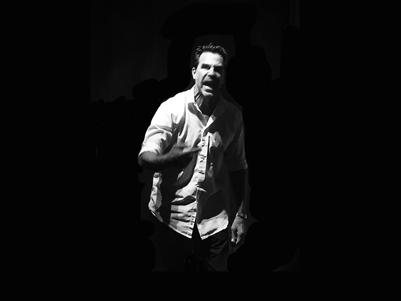 Writer Champ Clark says, "For the most part, that story was incredibly sad — tragic, really. As much as he loved "Pop," which he clearly did, their relationship was highly explosive and, according to Christian, violently dysfunctional from early childhood. The most poignant thing Christian ever told me was about the time, as an adult and after he'd been released from prison, he'd invited both his parents to have dinner with him." Christian said, "not once in my entire life had I ever sat down at the dinner table with the two of them together as a family. And I got this crazy idea into my head that I could make that happen." Marlon and Anna both adamantly refused, both separately accusing Christian of being high on drugs.
This is an exceptionally well-written 59-minute one-act piece based on personal interviews conducted by writer Champ Clark, and it is superbly performed and super-charged by John Mese. Highly recommended!
CALENDAR DETAILS:
What: Wild Son: The Testimony of Christian Brando
Where: Santa Monica Playhouse (Main Stage), 1211 4thStreet, Santa Monica, CA 90401
When: Sundays, April 28, May 5, 12, 19, 26
Time: 5:30 pm
Tickets: Here ($20.00 General Admission)
Information: 800-838-3006