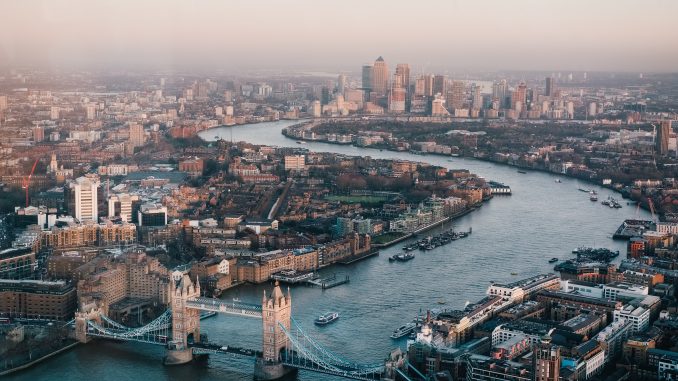 Those who play tennis will tell you that of all the sports in the world, theirs is the most challenging, the most difficult,the one that requires the most skill, the most endurance, the most athleticism. And judging from this year's past Wimbledon Finals they make a pretty good case. Tennis is a sport which doesn't have a clock, doesn't have timeouts, doesn't have teammates (unless you're doing doubles). It's one on one, you against your opponent, on the court for two, three, four or, in the case of the 2019 Wimbledon, five and a half hours. One doesn't actually 'win' a match such as this so much as they 'survive' it. And this past years was the survival of the fittest.
For those not up to speed on all things tennis, a few of the basics. Because tennis is only shown on national television during its Finals, it's easy to think it occurs only four times a year. You have the Australian Open in January, the French Open (or Roland-Garros Tournament) in May/June, Wimbledon in July and the U.S. Open in August. These comprise the four Grand Slam Tournaments and are awarded the most exposure and money.
So a casual fan could be forgiven for thinking these Championships are pretty much the only times that professional tennis is played. But that is far from the case. Over and above these four incredibly grueling matches are sixty-three additional tournaments played in thirty-one countries across six continents; in locales as diverse as Montreal, Dubai, Singapore, Madrid, Miami, Berlin, Rome, Sao Paulo, Budapest and Argentina. The point is, tennis NEVER stops.
In 2003 Roger Federer from Switzerland won the Wimbledon Championship. This began what is arguably the most dominant era in men's tennis where three players – Federer, Rafael Nadal and Novak Djokovic – won 54 of 63 Grand Slam Tournaments, including the last 11 in a row. Of the three Federer is the oldest at 38 and has 20 Grand Slam wins. Nadal from Spain is 33 and has 18 wins, including a ridiculous 12 at the French Open. Djokovic of Serbia is the youngest at 32 and has 16 Finals wins.
Critics will argue for decades over which of these men was the better tennis player. What's less debatable is which player was the most popular. Roger Federer is charming, handsome, successful and gracious; a gentleman in winning and losing, a tremendous ambassador for the sport. On the other hand, Novak Djokovic was considered at times surly and temperamental, prone to arguing with referees and destroying rackets, and widely cfriticized for his celebrations after winning, which some considered excessive. In the eyes of many tennis fans Roger Federer wears the white hat and Novak Djokovic, for all his unquestioned brilliance on the court, the black one. These were the two combatants squaring off in the Wimbledon Finals. Rocky versus Clubber Lang. Captain America versus The Red Skull. Derek Jeter versus anyone who was not Derek Jeter.
What separates the Grand Slam Men's Finals from all other tournaments throughout the year is that the men play to a best of five, as opposed to a best of three. (Women still play to a best of three and this year Simona Halep beat seven time Wimbledon Champion Serena Williams 6-2, 6-2). That set the stage for Federer/Djokovic and for all his legendary success Roger Federer was considered the underdog. Not only was he six years older than Djokovic, playing at an age where most tennis players had long since retired, Novak held the edge on him head to head. Of the 47 previous times they had played Djokovic won 25 and Federer 22. In Federer's favor, however, was this was Wimbledon. He had won here 8 times in the past, more than any other player. And the crowd loved him.
The match started with Djokovic serving the first set and had it been reversed the outcome may well have been different, but for whatever reason the tennis gods saw fit for Djokovic to serve first in the first, third and fifth set (if necessary) and Federer to serve first in the second and fourth sets. The first set went to a tiebreaker, both men winning six games apiece. Djokovic won the first tiebreaker 7-5. Little did we know how much that would foreshadow the rest of the match.
Federer could do no wrong in the second set, winning 6-1, with the crowd cheering and roaring their approval on his every point.
Djokovic won the third set in another tie-breaker, this time 7-4 and was up two sets to one. Many of the pundits figured that for Federer to win he had to be ahead at the end of the third set. Djokovic was a machine, and not likely to lose once he had the lead in his sights.
But champions thrive on defying the critics and Federer was no exception. He won the second set 6-4, setting up the fifth and final set….or so we thought.
As mentioned, Djokovic took the serve first in the fifth set and for a while it looked to be all over for Roger Federer. The Serb took a 4-2 lead in the final set and was on serve, looking to go 5-2 and all but ending the day for Roger Federer. You don't come back from a 5-2 deficit in the Finals versus Djokovic, you simply don't. Fortunately, Federer didn't have to. The Swiss native fought back and broke Djokovic to make it 4-3, then won the next game tying the series. On and on they fought, rallies lasting 20, 25, 35 shots. It was two gladiators at the peak of their powers, and those in attendance raised their voices in approval. The stands literally shook and the usually stoic British crowd were on their feet with every shot. The final numbers showed more than 20 unforced errors for each man in the five sets but I'll be damned if I could remember more than one or two. The fifth set ended in a tie, just as the first and third had done prior to that. And that's when the magic happened.
At Wimbledon if you end a set in a tie at any time other than the fifth set you go to a tie breaker. The first player to hit seven points wins, so long as they win by two. (If it's 7-6, you have to win at 8-6, etc.) But in the fifth set something nutty happens. You don't play points, you play games. And you don't win by points, you win by games. So for a player to win at Wimbledon after the fifth set you would have to win 8 games to 6, or 9 games to 7. The rules state you can go as high as 12 games but of course that's insanity. No match can go 12 games without someone winning prior to that. It's can't happen.
Once again Djokovic served first after the sixth game of the final match and once again the two men played brilliant tennis, showing hardly any signs of fatigue on a day which, by that point, they had already played four hours straight. Djokovic won his seventh game of the set and Federer answered back.
At 7 games apiece and Djokovic serving, the unthinkable happened. Djokovic had a 30-0 lead but a net winner by Federer, a long shot, a wide shot and a brilliant cross court return by Federer and suddenly Djokovic was behind 8-7 with Roger serving. For the game. For the match. For immortality.
A 125 mile per hour ace put Federer up 30-15 and a 120 mile ace just out of Djokovic's reach set the Swiss up at 40-15 with two championship points. And at this point the crowd is out of its mind. If there was any pretense of non favoritism earlier in the day that facade was totally stripped now, as the crowd roared out Federer's name, urging him to put an end to this long, long day and send them home victorious.
Now imagine if you are Novak Djokovic. You are down 8 games to 7. Down two championship points. You have just been aced twice. The entire crowd is cheering against you. And, not for nothing, you are facing whom many consider to be the greatest tennis player of all time. I don't know how you come back from all that. I would have bet you never could. But if baseball is a game of inches, tennis is a game of millimeters and sometimes those millimeters go your way. Federer's next serve hit the top of the net and fell back on his side. He then skipped a ball far and skipped a ball wide and before you knew it, Djokovic had taken four straight points to even the games at 8 apiece. And then it was 9 apiece. And then 10. And then 11. And finally 12. Novak Djokovic and Roger Federer had done what no one had ever done before and probably never will again. They played an entire sixth set and still there was no winner.
Great Britain has made some questionable decisions lately, including votes for Brexit and Boris Johnson but even THEY were logical enough to realize that at some point enough is enough. At the end of 12 games, if there is no winner by two games you go to a 7 point tie breaker. Once again, Djokovic served first and once again, he held the lead in the tie breaker. It was 6-3 when Federer shanked a ball high into the air for one of the few bad shots of the day but it was one too many. The official clock read 4:57 but the time of the match was much closer to five and a half hours. I know. I watched all of it. There was no wild celebration by Djokovic this time. No theatrics, no high energy pump fisting. Just the quiet acknowledgment by both men that they what they had just done had been extraordinary. They had been a part of history. Participants in what many will call the greatest tennis match of all time.
Novak Djokovic – (ATP)
There was a meme circulating around shortly after the match. A man and a woman are in bed together and he is on his side, looking distracted. In her mind she is thinking, 'I bet he is thinking of other girls.' In his mind he is thinking, 'If only Federer had converted those last two points….'