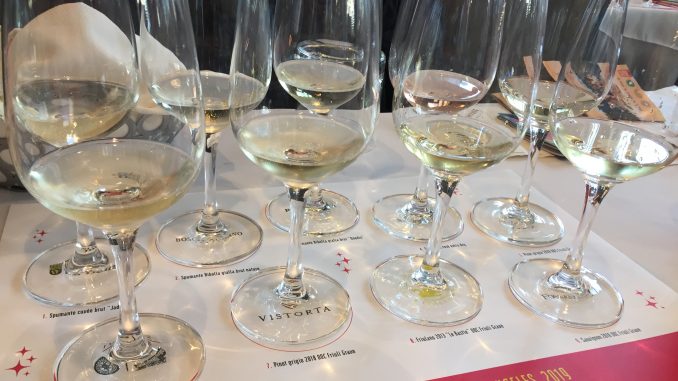 On October 21, 2019, I attended the Simply Italian Great Wines US Tour 2019 in Chicago at the LondonHouse. Sponsored by I.E.M. Verona, Italy and Miami agency I.E.E.M. 

The day was filled with interesting and insightful seminars. While I enjoy a glass of wine and know the names of a few, these classes dived into not only the types of wines, but the regions of where the grapes are grown,  the vineyards and winemakers along with pairing suggestions. 

Guided by experts, we were given tastings of the featured wines. Detailed summary sheets were provided on each wine sample that included the cost, annual production volumes, aging process details, pairing suggestions, and more. The experts were vastly knowledgeable and provided bits of information I was not familiar with. Did you know the soil and altitude had an impact on the taste and notes of a wine? That was one of the most interesting things I learned that day.
Listed below are the seminars that were offered that day.
"One Denomination, Three Great Wines: Asti, Asti Secco, Moscato d'Asti D.O.C.G." Food & Wine Pairing EEQ
"D.O.C. delle Venezie, Italian Style Pinot Grigio" Presentation & Tasting
"Traceability & Regulation of Italian D.O.C. Wines" focus on "Franciacorta: One Territory, Three Denominations"
"Vino Nobile di Montepulciano: The Energy of Sangiovese in Tuscany"
"The Sparkling Life – Fresh & Fun Wines from Friuli"
After the seminars, it was time for the signature Walk-Around Wine Tasting. Participants walked around the room sampling the wines along with their producers, who were there to pour you the wines and answer any questions about their production methods. Also provided was a table of Italian specialties of cheese, meats and bread to enhance the tasting, allowing attendees to create their own pairings. Fresh out of the seminars I used my newfound knowledge to pair the cheeses to the wines.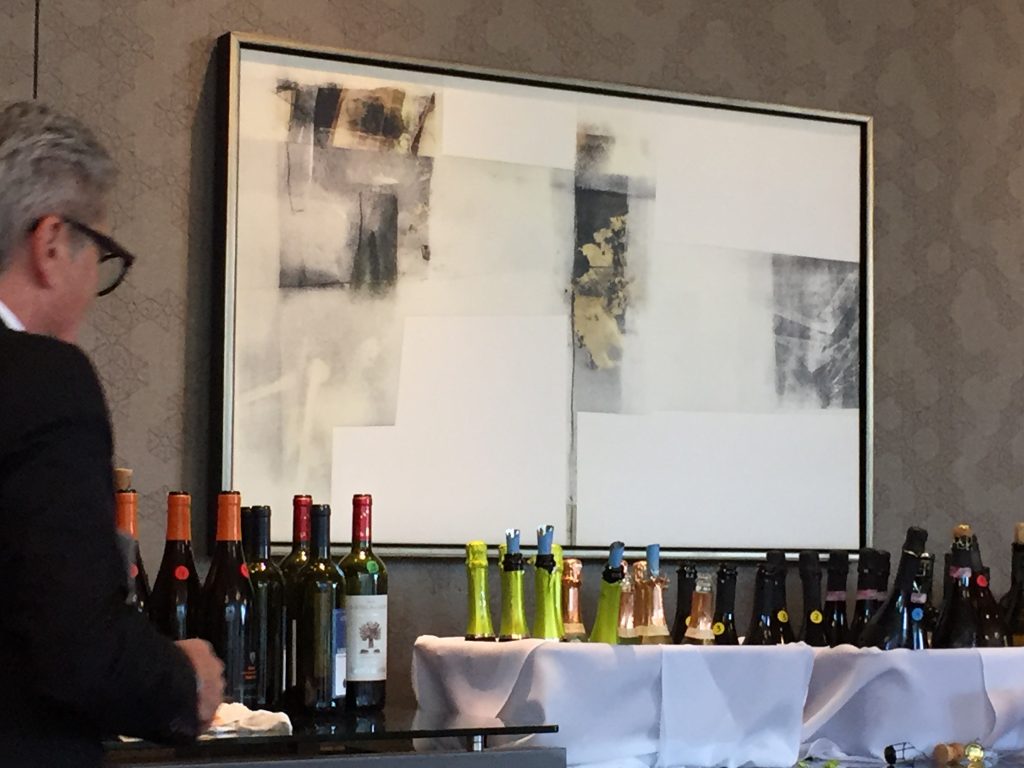 I learned so much at the Simply Italian Great Wines Tour. Until I am able to make it to Italy, I will keep my eye out for my favorites of the day, Pinot Grigios and Bruts here. 
The Simply Italian Great Wines Tour is international with the next stops being Asia and Australia in late November.
For more information visit the Great Wines website.
All Photos by Eucarol Juarez