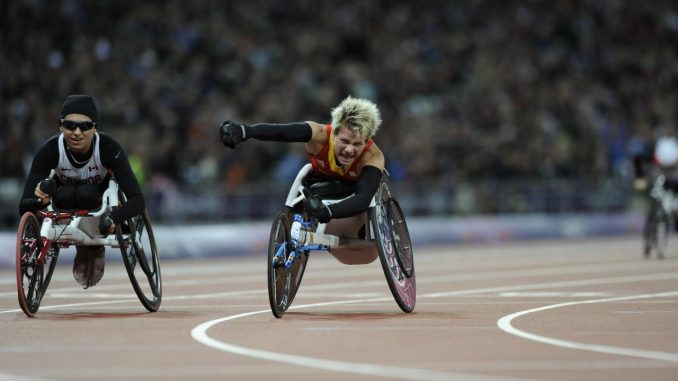 Citing the 'Urban Dictionary': "a broad (slang for woman) – often used in the context of show business – is a singer, dancer, actor, or filmmaker who sings loudly, parties hard and is often abrasive, sarcastic and in-your-face". I'd say a creative woman, with a bit of a direct, (sometimes) arrogant personal style who likes " to draw outside the lines"…
What is a strong woman? I'd say a woman with a strong character who is not afraid to face (new) challenges … So – in my opinion – is a broad usually a strong woman, and on the other hand, a strong woman can be a broad (but not necessarily…).
I consider myself a strong woman – very recently even the surgeon told me so, after I had to undergo urgent surgery for an appendicitis with serious complications (hence the delay of this article) -. Also I consider myself a broad, certainly when it comes to "drawing outside the lines". My friends will agree (I think so!), some of my family members have more difficulties in accepting the "broad" part …
Then there was the "Broad Humor Film Festival", featuring funny films written and directed by women – broads … ! This annual event took place for the 14th time last Labor weekend in Venice Beach. The origin of this unique film festival goes back a while … Susan diRende (also a 'Splashmags' writer) and I can be proud of being its founding directors.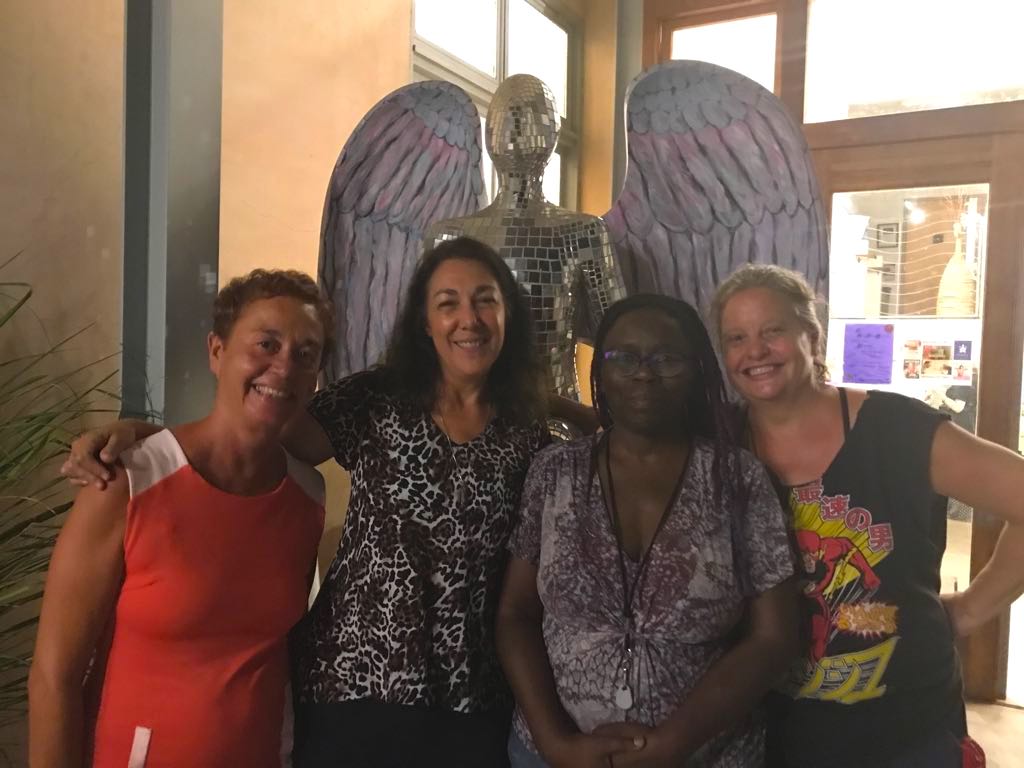 While Susan was in charge of the organization in all of its aspects, from content to the selection procedure, to programming and administering/managing the website, my responsibility was managing the PR and the in-kind sponsoring: assuring drinks and food for the receptions, and prizes for the winners. Although it began as a very grassroots film festival, we were able to put it on the map, at least to some degree. This would not have been possible without the competency and enthusiasm of the other team members and countless volunteers !
For a couple of years the Broad Humor Film Festival has been under the helm of the fantastic Michelle Clay, who was involved with the festival from the very beginning. With my return to Belgium, my engagement in the festival was somewhat extinguished. So I was very glad to be in town for this latest edition and to be able to attend and help where I could. To experience the passionate, creative vibe reigning among the attending filmmakers & writers and the broads managing the fest throughout its three days, was very heartwarming! I felt totally at home among all the fabulous "broads"…
It was remarkable that the quality of the screened films had increased amazingly throughout the years, both in content as technically (bravo to the digital film evolution!). In addition to the many screening slots with Q&As, networking remained one of the important pillars of the film fest, culminating in the closing night ceremony. Winners were announced in different categories, getting their awards and prizes, and followed by a party – a final toast to another successful festival.
Making the step to a poignant event of a total different kind… Here in Belgium, there was the exceptionally strong woman, Marieke Vervoort, who carried out her ultimate decision a few weeks ago. Marieke, who was famous – also internationally – for her outstanding parathletic performances: she won a gold (!) and silver medal at the 2012 London paralympics. At the Rio paralympics (2016) – Wielemie's last international tournament – she still won a silver and bronze medal.
Despite her incurable degenerative spinal disease, she could bring up an enormous energy to train for and partake in these high level competitions. At the same time, she had made it very public that she would choose euthanasia when the heavy pains related to her condition would become unbearable.
Wielemie was her nickname: "wiel" translated in English into "wheel" (because of her fast wheelchair wheels), "mie" is kinda short for "Marieke". Put the two together and you get "wielemie" !
Marieke always said that the fact her documents for euthanasia were in order, gave her such a piece of mind, and gave her the strength to still enjoy life … Which she did, to the fullest … So she even checked off a whole bucket list: from skydiving, spending vacation on her favorite island Lanzarote, driving a Lamborghini, to an entire exhibition covering all aspects of her entire life and career.
About a year and a half ago I had the opportunity to meet with and spend time with her. In the context of a possible US documentary, the cameraman and I had the privilege of talking to Marieke very openly and film her in her daily environment. Ending with a toast of cava – bubbles, her preferred drink – which she called her "dafalgan" (a painkiller brand). Always speaking her mind, Marieke was somehow a broad in her own way…
I was thoroughly impressed by her endless optimism, despite her chronic – sometimes even excruciating– pain. Perhaps, partly, eased by her big support circle of family and friends, and not in the least by her lovely assistance dogs, Zen (since end 2008) and the youngest one, Mazzel!
I must admit that Marieke's life story inspires me in a lot of ways, and for sure helps me deal with "my (little) pains" …
The last months though, Marieke's very intense and advanced medical treatments couldn't give her enough relief anymore. To that extent that Marieke decided the time to leave had come …
To summarize the citation on her obituary : "Each time you thought 'I can't anymore' there was a ray of light that gave you strength and courage to continue … until the very last time"
Much respect and love, Marieke, your light will continue to shine …
Note: © Featured image: Luc Dequick. Belgium is one of the few countries (next to Luxembourg, Switzerland, and Canada ) where active euthanasiais legal under extreme strict medical circumstances.