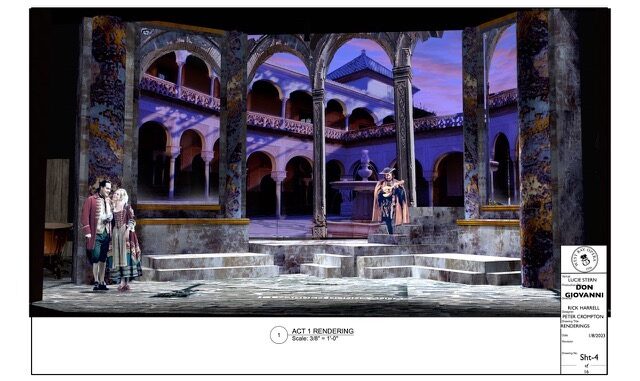 West Bay Opera fans will soon have the opportunity to see Don Giovanni by Wolfgang Amadeus Mozart
In Italian, with English titles. With only four performances, you will want to obtain tickets soon. Opening night is February 17th.
WHAT: A fully-staged production of Mozart's opera Don Giovanni, based on Tirso de Molina's novel about the unrepentant womanizer in 17th Century Seville and the stone guest.
WHO: Conducted by the company's General Director, José Luis Moscovich, Don Giovanni will be stage-directed by Richard Harrell, whose recent credits with the company include the critically acclaimed I due Foscari, Carmen and Tosca. The truly stellar cast is headlined by baritone Joel Balzun in the title role, soprano Shaina Martinez as Donna Elvira, soprano Michelle Drever as Donna Anna, and bass-baritone Kiril Havezov as Leporello.
Costumes by Callie Floor; sets by Peter Crompton; lighting design by Steven Mannshardt; video projections by Peter Crompton; makeup design by David Gillam; props design by Shirley Benson and sound design by Giselle Lee. Our production image is a fascinating painting by Giovanni Moroni, "The Taylor" which, in our view, captures the elegance, sensuality and defiance of social norms bundled up in the complex character of Don Giovanni.
Showtimes: Friday, Feb 17 and Saturday, Feb 25, at 8:00 p.m. Both Sundays, Feb 19 and Feb 26, at 2:00 p.m. The Sunday, Feb 19 performance followed by a post-performance discussion with the cast and directors seated onstage.
Where: All performances at the Lucie Stern Theatre, 1305 Middlefield Road, Palo Alto, CA.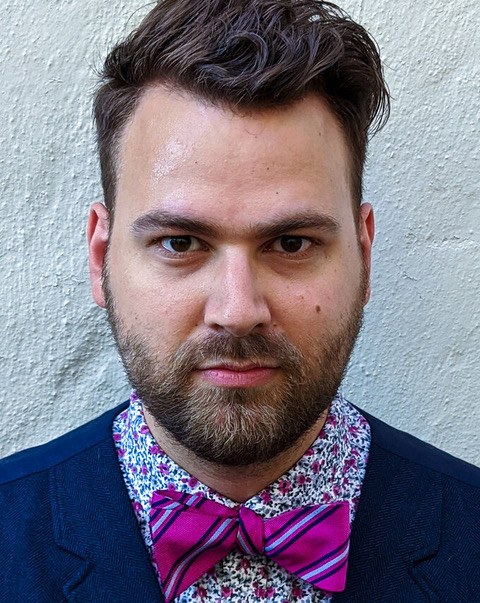 FREE Preview with piano at the Holt Building, 221 Lambert Ave, Palo Alto, CA 94306, Thursday, Feb 9, 2023 at 2:00 p.m.
TICKETS: $35 to $92. Group, senior and student discounts available.
Box Office: 650.424.9999 (PLEASE NOTE: this phone number is our preferred ticket sales information number for calendar listings.) Tickets available online.
Considered one of the greatest operas of all time, Don Giovanni is one of three operas that Mozart wrote to libretti by Lorenzo DaPonte. West Bay Opera has only presented it 3 times in the last 67 years, in 1982, 2004 and 2012. Our last production, in May 2012, directed by the late David Cox and conducted by Maestro Michel Singher, was set in contemporary Brooklyn. The current production goes back to the original period in the 1600's. The libretto is adapted from the play El burlador de Sevilla o el convidado de piedra, by Tirso de Molina. The Prague premiere was a resounding success. The following year, the work had its premiere in Vienna. For that occasion, Mozart wrote superb additional arias, including Ottavio's Dalla sua pace and Elvira's Mi tradi, both of which we offer in our present production. Don Giovanni is a challenge for any company, regardless of size. We present it virtually without cuts and with a stellar cast.
With its timeless, fast-paced wit and gripping dramatic force, Don Giovanni is a guaranteed great evening at the opera.
For six decades (this is the oldest opera company in continuous operation the West, after the San Francisco Opera) West Bay has been bringing the people of Palo Alto and the San Francisco Peninsula to this most complex and multi-layered of the performing arts. As opera reinvents itself over time, through technology and new works, West Bay grows with it and they are continually challenged to become better at what they do.
West Bay doesn't think of themselves as just providing entertainment. They think of opera as a mirror of life itself, and each time they perform, they try to bring the audience along on a journey that makes us all more aware, more empathetic and more appreciative of life itself and of the meaningful connections we can all make with other human beings.
In the process, West Bay gets to discover, together, some of the most powerful and beautiful music ever written, and to give opportunities to incredibly talented singers, designers, directors and musicians who need the experience as a stepping stone into careers in the major opera houses of the world. They have launched the careers of a number of well-known singers that way, and continue to do so.
If you are an opera fan already, thanks for checking out the site. Come and experience a live performance. You'll be surprised at how moving the high quality experience can be.
Photos are courtesy of West Bay Opera