By Kathy Carpenter
"I don't want to forget him. I want to remember him always," Rose says, reflecting on Walsh. The Point Loma Theatre presents Neil Simon's final play, "Rose and Walsh," a hauntingly romantic and thought-provoking story about love, loss, and the afterlife. This captivating play will leave a lasting impression on you.
"Rose and Walsh" tells the tale of Rose, a successful but financially struggling author, who is visited by Walsh every night—the love of her life and a renowned writer himself. However, Walsh must bid farewell forever, but not before presenting Rose with an extraordinary proposition that promises to change everything and secure her financial future.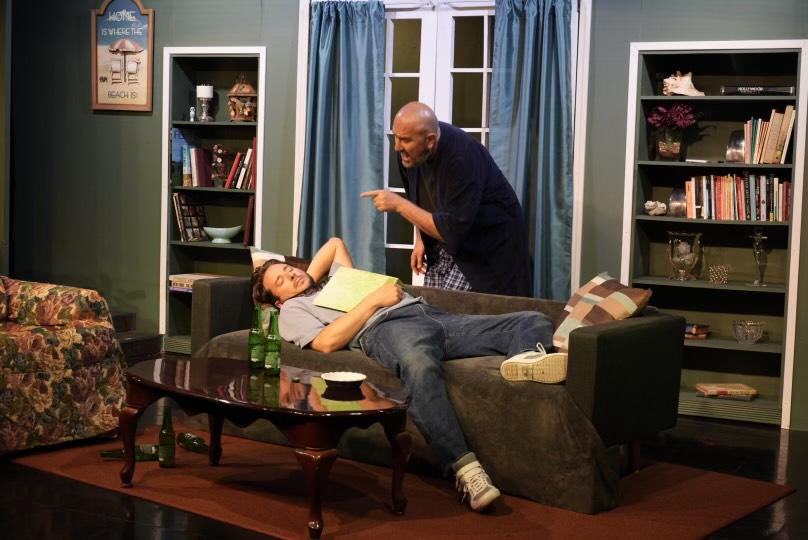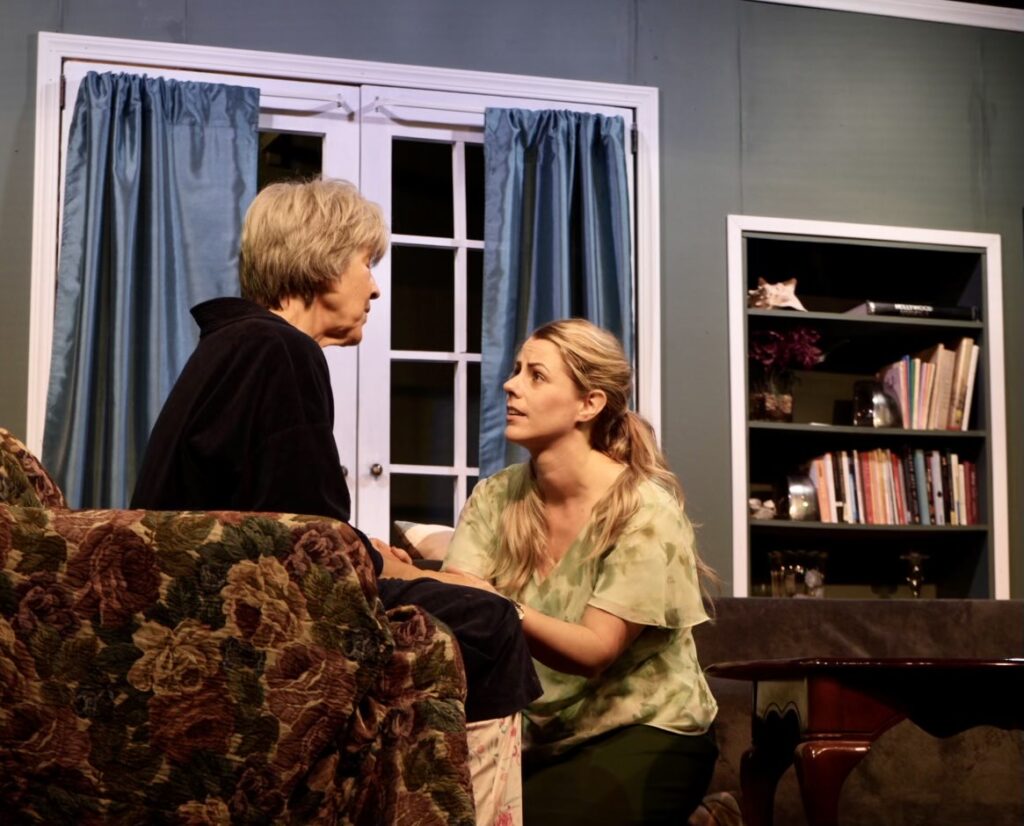 Rose is a fascinating character, embodying intelligence, wit, and fierce independence, yet haunted by loneliness and grief. Arlene, Rose's loyal friend, serves as her confidante, offering a shoulder to cry on, a sounding board, and a source of strength. Arlene firmly believes in the profound romance between Rose and Walsh, wistfully longing for their love to prevail.
Driven by a desire to ensure Rose's future, Walsh assists her in discovering his final unfinished manuscript and finding a ghostwriter to complete the book. Enter Gavin Clancy, a young and talented writer who, initially cynical and world-weary, reluctantly agrees to collaborate with Rose. Their interactions showcase the power of the human spirit, as complex characters come together to create an unforgettable performance.
Under the direction of Jerry Pilato, "Rose and Walsh" delivers a compelling show. Connie Terwilliger, Lee Price, Ruth Russell, and Raymond Evans transport the audience to a beach house in Bridgehampton, Long Island, bringing the characters to life and evoking heartfelt moments that resonate deeply.
The set design is outstanding, immersing you in the world of the play, enticing you to join the characters onstage and make yourself at home.
"Rose and Walsh" is a powerful and moving play, beautifully written and expertly directed. The performances are noteworthy, captivating audiences with their depth and authenticity. If you seek a play that will provoke thought, stir emotions, and elicit laughter, I wholeheartedly recommend experiencing the unforgettable journey of "Rose and Walsh."
Rosa And Walsh
Point Loma Playhouse
May 19 – June 4, 202#
3035 Talbot Street
San Diego, CA 92106