If you ever wanted to experience food from some of the finest chefs in the world all in one city for four fabulous days, there is really is nothing that can quite compare to the upcoming annual Vegas Uncork'd by Bon Appétit, which returns May 10th through the 13th. You not only get to try incredible food, but you also are treated to the stories that made these chefs in an assortment of stunning Las Vegas settings and of course some world-class wine and unique spirits to bring it all together.
Guests will get to meet and enjoy the food of renowned celebrity chefs as well as master sommeliers and creative mixologists from Caesars Palace, The Cromwell, The Cosmopolitan of Las Vegas, MGM Resorts International, The Palazzo and The Venetian Las Vegas. The 12th annual epicurean indulgence will continue its tradition of bringing the world's most iconic chefs together including: Julian Serrano, Guy Savoy, Bobby Flay, Masaharu Morimoto, Lorena Garcia, Michael Mina, Susan Feniger, Shawn McClain, Roy Ellamar, Marc Marrone and many more!
To get a little sneak peak of what was planned at Vegas Uncork'd, a few members of the media and other guests were treated to lunch at the recently opened and must visit Yardbird at the Beverly Center in Los Angeles. The chef lineup inlcuded: Julian Serrano, Susan Feniger, Lorena Garcia and Michelle Tribble of the recently opened Hell's Kitchen.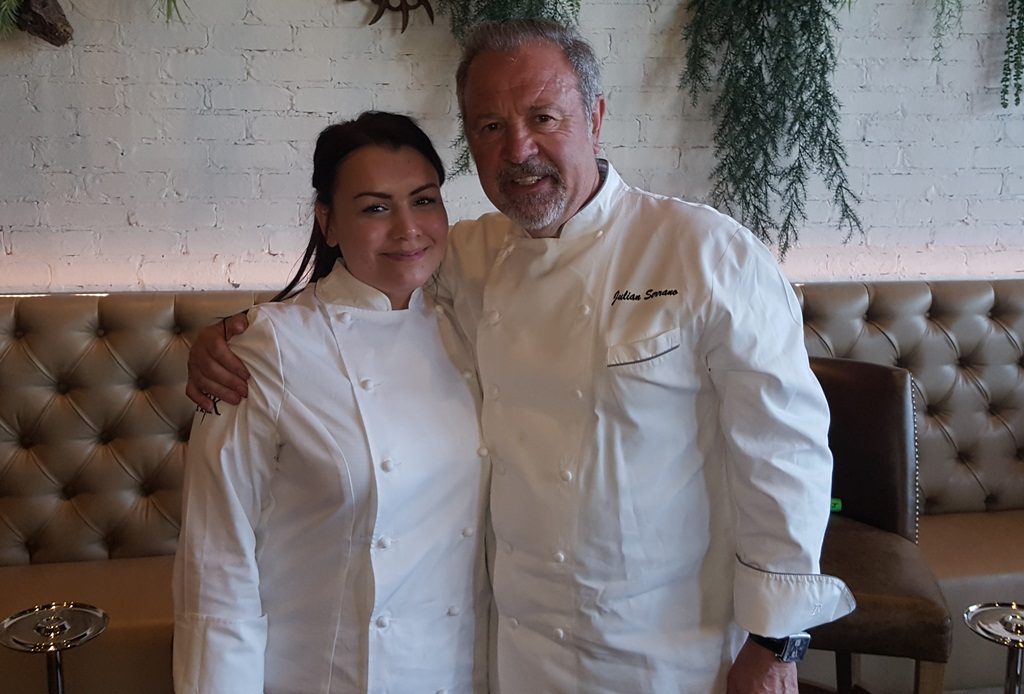 Pan con tomate y jamon iberico will spoil you for ham the rest of your life as Chef Julian Serano uses a ham from pigs that eat up to ten pounds of acorns per day. Not only making for a pricey pig, but also a incredibly tender and flavorful ham that is placed upon a light and flaky bread, pan de cristal and finished with fresh tomato sauce. Chef Susan Feniger served a campechana, which is a wonderful twist on ceviche, creating a veggie version that is accompanied by guacamole, cocktail sauce and to give it a great textural contrast there were corn tortilla chips. Chef Michelle Tribble served her refreshing golden beet salad, with Greek yogurt and a pistachio granola, a very tasteful twist to the normal salad and a great dish to order when you are in the heat of Las Vegas. To finish off the experience Chef Lorena Garcia served what could be dessert or breakfast with her Dulce de leche French toast. The custard dipped challah bread was not only rich, but also light and doughy, creating the perfect piece of French toast. Those are just four of the dishes you will find at Vegas Uncork'd and they were all amazing, so just imagine what you can expect with four days of chefs preparing similarly delicious food.
Chef Lorena Garcia will be celebrating the one-year anniversary of Chica at the Venetian with her "Mom-Mosa Brunch". This brunch will feature a stunning celebration of Latin American flavors, influences and hospitality, reimagined in her distinct global style. This lively brunch event is the perfect way to celebrate Mom or the favorite women in your life, with a variety of Chef Lorena's favorite dishes served alongside festive brunch cocktails.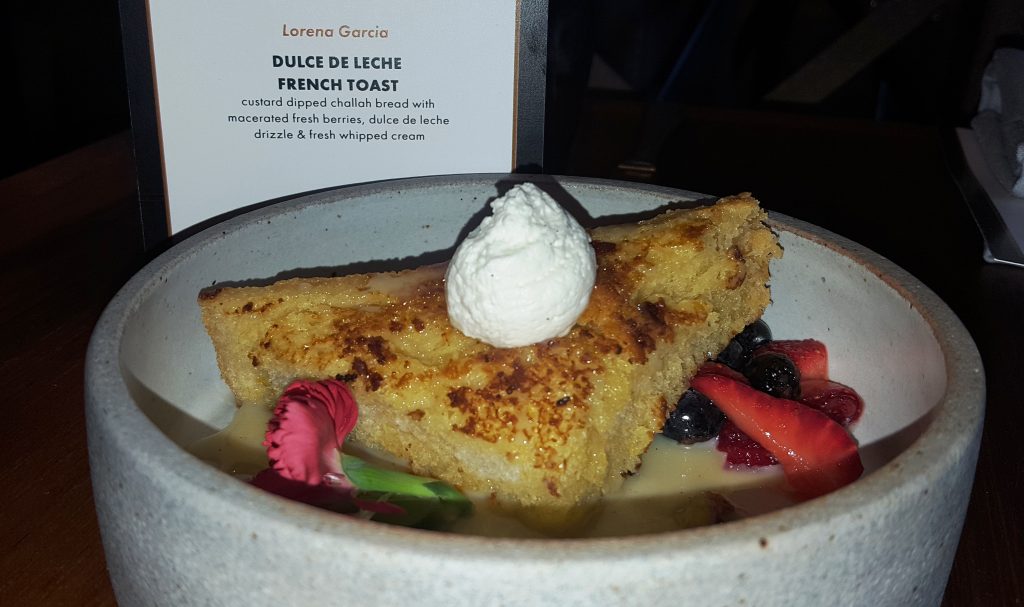 "We worked so hard on Chica, John Kunkel and I and the entire team, it was a labor of love of a lot of people," Chef Lorena said. "We have something new to offer, a melting pot of cultures blended into one, that is what the Latin cuisine that we are representing at Chica."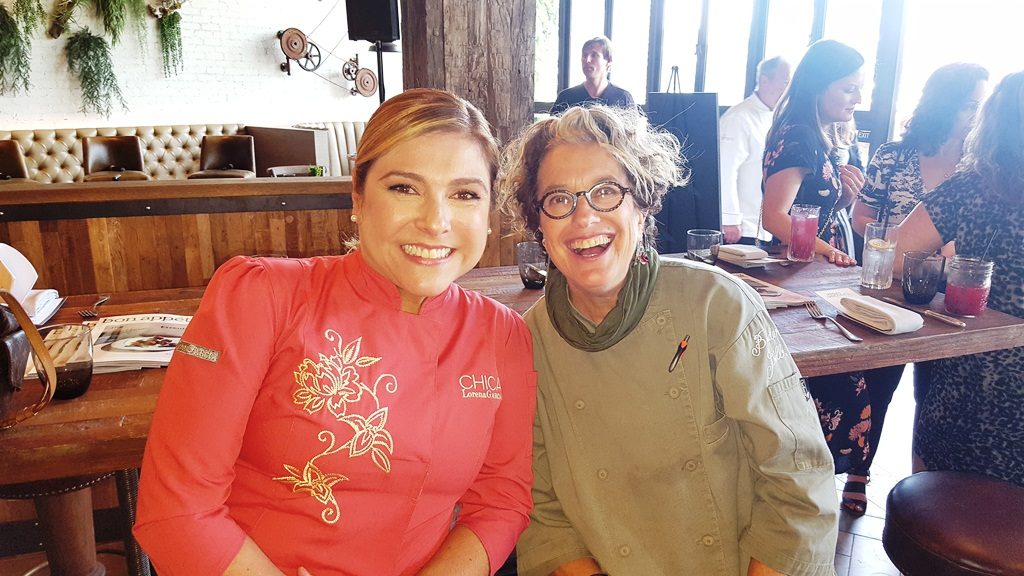 Chef Susan Feniger will be hosting Tacos, Tequila & Salsa and the Master Series: Women's Power Lunch & Conversation. The Women's Power Lunch This lunch will also feature: Christina Tosi, Elizabeth Blau, Saipin Chutima, Nicole Brisson and others at Border Grill in The Forum Shops for a panel discussion that will focus on issues important to women.
"It's a fantastic event, it has grown every year, it's just a great weekend event, people go to Vegas because it will be a fun weekend, now you have all of these cool food events, there are panels, great dinners and brunches and fun events, Vegas on its own is fantastic and you add all of this in and it makes for a cool weekend," Chef Susan Feniger said. "Las Vegas is just a great city. I love theater, I love music and I love food, it's a very interesting mix of culture and fun."
Tickets for the 12th annual Vegas Uncork'd by Bon Appétit are going fast and a number of events are already completely sold out. There are still plenty of events to choose from, including the can't miss Picnic at The Park. The second annual Picnic at The Park, Vegas style! Featuring live music and some of MGM Resorts' most notable chefs including Masaharu Morimoto, the Voltaggio Brothers, Jean-Georges Vongerichten, Michael Mina, Julian Serrano, Shawn McClain and Roy Ellamar, Picnic at The Park will offer creative twists on classic al fresco dining perfectly paired with wine curated by Master Sommelier Jason Smith, cocktails by Mixologist Craig Schoettler and a variety of beer. Located on the Las Vegas Strip, this outdoor dining and entertainment district provides an ideal backdrop for you to enjoy a fun, interactive afternoon picnicking with celebrated chefs.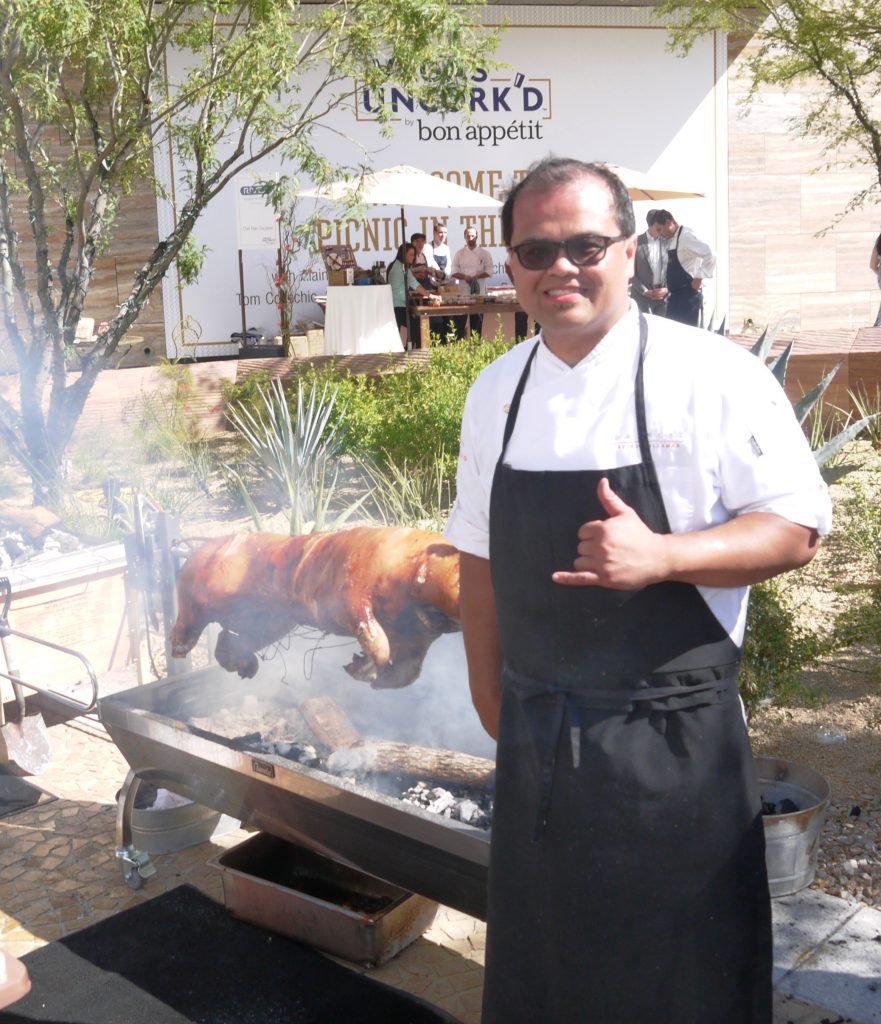 Tickets are still available for select events including , Sunset Clambake at The Cosmopolitan, Master Series: An Anniversary Celebration at Nobu, Brunch at GIADA: A Toast to Mother's Day, and A CUT Above the Rest – The Ultimate Steak & Eggs Breakfast at CUT by Wolfgang Puck. Guests are encouraged to purchase tickets quickly by visiting Vegas Uncork'd.
Vegas Uncork'd did also add a few more events to the original schedule, so if you still have a few openings on your schedule these are certainly going to be amazing experiences.
An Afternoon Social with Michael Mina, Bellagio, 

Friday, May 11

: Join award-winning Chef Michael Mina at his Bellagio namesake for an afternoon of delectable hors d'oeuvres and specialty cocktails curated by mixologist Craig Schoettler.  While chatting with Chef Mina, enjoy a four-course cocktail tasting each paired with mouthwatering bites.
Top Shelf: The Grand Tasting, Caesars Palace, 

Friday, May 11

: For the first time, guests can take advantage of a prestigious Top Shelf experience at The Grand Tasting. Lucky event attendees will have a chance to sample the best bar program 

Vegas

 has to offer with four dedicated top shelf bars showcasing premium wine, cocktails, and beer.
Burgers & Beats at Black Tap with Chef/Owner Joe Isidori, The Venetian, 

Saturday, May 12

: Kick it late night at Black Tap Craft Burgers & Beer for a night of burgers, beats, and of course, shakes. Join Chef/Owner Joe Isidori and chow down on Black Tap's award-winning craft burgers, and for one-time-only, create your very own CrazyShake™ milkshake from a curated list of specialty "

Vegas

 

Uncork

'd" ingredients.
Vodka & Caviar Happy Hour with Modern Mixologist Tony Abou-Ganim, Mandalay Bay, 

Saturday, May 12

: Join Modern Mixologist Tony Abou-Ganim and indulge in one of the world's most revered food and drink pairings, vodka and caviar. You'll discover the different types of caviar available today through a selection of sustainable, farm-raised sturgeon and taste why different styles of vodka produce different pairings.
About Bon Appétit
Bon Appétit is where food and culture meet. The award-winning No. 1 food lifestyle brand covers food through the lens of cooking, fashion, travel, technology, design, and home. Under editor in chief Adam Rapoport, the brand has been named AdAge Magazine of the Year in 2015, and has been nominated for 22 National Magazine Awards, including wins in 2014 for General Excellence and Photography. In 2015 Vice President and Chief Revenue Officer Pamela Drucker Mann was named AdAge Publishing Executive of the year, the magazine was also named A-List Magazine of the Year in 2013 and "One to Watch" in 2014, and has been Adweek's Food Magazine of the Year in 2012, 2013, 2014, and 2015.
About the Las Vegas Convention and Visitors Authority
The Las Vegas Convention and Visitors Authority (LVCVA) is charged with marketing Southern Nevada as a tourism and convention destination worldwide, and also with operating the Las Vegas Convention Center and Cashman Center. With nearly 150,000 hotel rooms in Las Vegas alone and more than 11 million square feet of meeting and exhibit space citywide, the LVCVA's mission centers on attracting ever increasing numbers of leisure and business visitors to the area. Download the virtual reality app, Vegas VR, to experience Las Vegas from your iPhone or Android by visiting VR Vegas.
(Photos Courtesy Stephan Martin)